Ricky L. Steinhaus, age 67, of Sault Ste. Marie, passed away Sunday, May 9, 2021, at his home. Ricky was born on October 13, 1953, in Sault Ste. Marie, Michigan, the son of Dellas and Alvina (Lumsden) Steinhaus.
He married Mary Green on May 9, 2012. Rick graduated from Sault Area High School in 1971 and served in the United States Air Force during the Vietnam War. He earned a bachelor's degree in business from Lake Superior State University and a master's from Central Michigan University. He worked for many years for the Sault Tribe of Chippewa Indians in the Casino Accounting Department before retiring in 2015. He was a member of the American Legion, and enjoyed fishing, gardening, gaming, and barbecuing and bonfires with friends and family. Rick is survived by his wife Mary; stepchildren, Carla Feinauer and Weston Cooper, both of Sault Ste. Marie, and Teresa Maviglia, of Austin, Texas, as well as four grandchildren and six great-grandchildren.

He is also survived by his siblings, Donna (Andy) Munsell, Janice (Dan Cooligan) Lewton, and Dallas (Nancy) Steinhaus; nieces and nephews, Andrew Cooper, Lana Forrest, Carly Lewis, Pamela Claussen, Randy (Beth) Steinhaus, Jason Steinhaus, and Darcy Steinhaus. Rick was preceded in death by his parents and two brothers, Terry and Randy Steinhaus.
Visitation will be held on Wednesday, May 19, 2021 from 9:00AM until 11:00AM, at the Sault Tribe Cultural Center, 11 Ice Circle Chi Mukwa, Sault Ste. Marie, Michigan 49783, with a celebration of life immediately following. A luncheon will be served at the Cultural Center after the celebration.

Clark Hovie Galer Funeral Home is assisting the family with arrangements.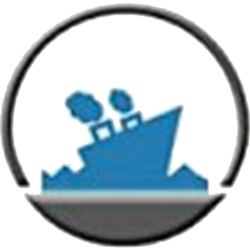 Latest posts by Staff Report
(see all)