MIDLAND, Mich. – The Lake Superior State women's tennis team dropped a close match to the Saginaw Valley State Cardinals on Saturday, April 10 by a final score of 4-3 in the team's second Great Lakes Intercollegiate Athletic Conference (GLIAC) match of the weekend at the Greater Midland Tennis Center in Midland, Mich. Through the first six matches of the season, the Lakers hold a 2-4 overall record and a 1-3 record in conference play.
Lake Superior State lost the doubles point to the Cardinals as SVSU won two of the three sets played. LSSU's second pair of Julia Fraile Raton and Muskaan Ranjan won their match by a score of 6-4. The Lakers top pair of Keegan Malpass and Claudia Sole fell by a score of 6-2 and the team's third pair of Milena Baigorria and Riley Gilman lost their set (6-3).
In singles play, the Lakers top three players won their matches against the Cardinals to take three points in the competition. Baigorria won in two sets as the Lakers No. 1 singles player with scores of 6-4 and 6-0 while the team's second and third players also won in two sets apiece. Ranjan, the Lakers No. 2 player, won the first set 6-1 and the second set 7-6 in a tiebreaker. Sole, in the No. 3 spot, won by scores of 6-3 and 6-4. Malpass lost in the deciding third set in the No. 4 matchup after taking the first set by a 6-4 score and dropping the second set 7-6 in a tiebreaker.
Fraile Raton, playing in the No. 5 spot, and Gilman, the No. 6 player for the Lakers, both dropped their matches in two sets against the Cardinals.
Looking Ahead
The Lakers will continue conference play on Monday, April 12 against the Wayne State Warriors at noon in the Student Activity Center in Sault Ste. Marie, Mich.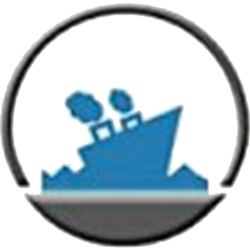 Latest posts by Staff Report
(see all)