BLACKLICK, Ohio – The Lake Superior State women's golf team competed in the NC4K College Classic hosted by Ohio Dominican University on Monday, April 5 and Tuesday, April 6 at the Jefferson Country Club in Blacklick, Ohio to continue the team's 2021 season. The Lakers posted a combined total score of 672 in the two day competition to finish 12th among participating teams. 
The Lakers team consisted of junior Naomi Keyte, sophomore Julia Vess, junior Alyshia Suleman, senior Madison Wilkie, and redshirt-senior Madison Whittet as well as freshman Marie Mathieu, who competed as an individual. The Jefferson Country Club golf course was a par 72 and played 5,904 yards off the tee.
Keyte led her teammates during the two day tournament, with a score of 86 on Monday and a 79 on the second day of the competition to post a total score of 165. Wilkie ranked second among the Lakers with a two day total of 168 (85, 83) while Vess also posted a 168 total score (88, 80) to round out the team's top three players in the tournament.
Whittet (90, 85) and Suleman (86, 89) both posted two-day totals of 175, respectively. Mathieu, competing as an individual at the NC4K Classic finished with a score of 182 (88, 94) to close out the Laker competitors.
Looking Ahead
Later this month, the Lakers will compete at the 2021 GLIAC Women's Golf Championships on April 16-18 at the Stonehedge North Golf Course at the Gull Lake View Golf Club and Resort in Augusta, Mich.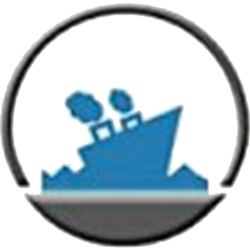 Latest posts by Staff Report
(see all)