William Joeseph "Bill" Campbell, age 60, of St. Ignace, Michigan, died on April 9, 2021 unexpectantly in his home. He was born March 24, 1961 in Petoskey, Michigan to James Robert and Shirley Ann (Johnston) Campbell.
Bill grew up in St. Ignace and lived in Ishpeming, Michigan throughout high school. After graduating, Bill bought a motorcycle and headed out to Colorado. He shared a lot of good memories with that motorcycle, but decided it was a little cold in Colorado, so he sold the bike and hitchhiked to Florida. While he was there, he started working in construction building houses. One day, he decided he decided to become a plumber and signed on with the Plumber's union that same day. While working with the union, he met and married Kathy McCandless. They enjoyed fishing and camping at the 7-mile bridge in Florida and had many fun times together there before moving to Kentucky and starting their family of three children, Jimmy, Joey, and Jenny.
Bill loved to hunt and fish, especially turkey and deer with his muzzle-loader. He took pride in working on the house and spending quality time with his friends and family on Gorman Road. Most recently, he worked on building and repairing pumps for Brevort Township. He loved to play with his grandchildren and make them laugh. Bill wasn't a man of many words, but when he spoke, you'd listen and usually leave the conversation with a smile.
Bill is survived by his children, Jimmy Campbell of Moran, Michigan, Joey Campbell of St. Ignace, Michigan, Jenny Campbell of Sault Ste. Marie, Michigan, and Jen DeHaán of Valley, Washington; grandchildren, Aurora, Knox, Violet, Azalea, Iris, Lake, and another granddaughter on the way; and siblings, Robert "Bob" (Tish Kulju) Campbell of Ishpeming, Michael "Mick" (Tracey Clark) Campbell of Mackinaw City, Michigan, Steve Campbell of Carp River, Michigan, and Kim (Dan) DiLoreto of Marquette, Michigan; many nieces and nephews, and many great nieces and nephews who will sure miss him.
Bill was preceded in death by his parents, James and Shirley Campbell; and sister Candy Campbell.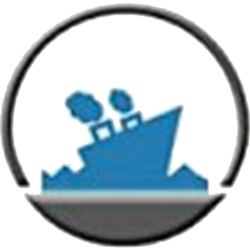 Latest posts by Staff Report
(see all)