Michigan Gov. Gretchen Whitmer's decision not to shut the state down again amid a new surge of coronavirus cases is not what it seems. She still plans on restricting the day-to-day lives of Michiganders — she's just going about it in a much subtler and much more permanent way.
When asked what she would do to help fight Michigan's rise positive caseload and hospitalization rate, Whitmer rightfully rejected the idea of another lockdown, citing a recent state Supreme Court decision that challenged her executive authority to enforce harsh restrictions.
"I have been sued by my legislature. I have lost in a Republican-controlled Supreme Court," Whitmer told NBC on Sunday. "I don't have all of the exact same tools [that I had 15 months ago]."
She also admitted many of the restrictions she did put in place didn't help much anyway: "We do still have a mask mandate. We do still have our capacity requirements. And we've got some of the strongest protocols in the country, and yet, this virus has come raging back," she explained.
These comments seem to suggest Whitmer plans on taking more of a hands-off approach this time around. And in a way, she is — but only because this time, she's letting her administration do all of the restricting for her.
After the Michigan Supreme Court ruled that the 1945 law that Whitmer was citing to issue pandemic-related executive orders was being used illegally, she just pivoted to a different state law that allows state agencies, such as the Michigan Occupational Safety and Health Administration (MIOSHA), to issue rules through their departments. Those agencies have been busy ever since. This week alone, the Michigan Department of Health and Human Services extended all pandemic restrictions and even expanded the state's mask mandate to children ages 2 and up. There's almost nothing the state legislature or state Supreme Court can do to stop it.
Whitmer's administration also plans to make these restrictions permanent. MIOSHA's guidelines can only be extended for another six months, and once that extension is over, the agency will be forced to abandon them or make the rules permanent. Given Whitmer's love for power, it's fair to assume she'll direct her agency to keep the restrictions in place until the law is changed or until a different governor repeals them.
So when Whitmer says she doesn't want to restrict Michiganders' ability to live normally, or when she claims her "hands are tied," don't believe her. She still holds unilateral control over the state government, and she will continue to rebuff any attempt by the other two branches of government to hold her to account. She's made Michigan a one-woman state, and she intends to keep it that way.
Source: Washington Examiner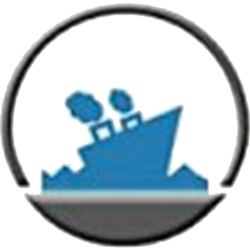 Latest posts by Staff Report
(see all)