On the morning of April 8th, 2021 our husband, father, brother, grandfather, great grandfather, uncle, and friend to many, Wallace Charles Bennett took his departure from this world. He set sail for that distant shore where his deep and genuine love for God was anchored. He was born in Strongs, Michigan on May 25, 1936, the son of the late Russell and Noma (Talbot) Bennett. On November 16, 1956, he married Pearl Anderson in Sault Ste. Marie, Michigan.
Our Wallace or Wally as many called him, did not take up much space here on earth but words and phrases like "larger than life, commanding, and big" could be used to describe his impact on those around him. Wally did not walk to the beat of a different drummer; he was the drummer, and no beat will ever be as unique. Ever. He was a man fiercely proud and protective of his family yet would stoop to help any stranger in need. He loved good conversation and laughter with others yet thrived on reflective times alone where his heart pursued the heart of his eternal Father. Wally held a full-time job at the Corps of Engineers in the Sault, work part-time in real estate and yet performed every task himself to keep his and Pearl's own home and rental in repair. Despite that full workload, he always gave of his time to help others with their projects as well. Wally's love for God's creation was his ultimate passion. He would find God's handiwork in all things nature and often wrote about them. He had a way with both the spoken and written word that was distinctively him. He loved to hunt and trap but deeply respected both the land and the animals. He raised and set free many of the same species of orphaned animals that he trapped. He would tell you boldly that no man truly owns land but is merely a caretaker of it for a short time. His motto was "leave only your footprint and the ashes from your campfire" Wally loved dogs, dropping in unannounced, john deere tractors, and county roads. On a drive with him, the scenic route and road less traveled was always chosen. He waved to everyone, would talk to anyone who had the time and could find "things of interest" out of almost anything. He enjoyed history, thought independently and freely, and would take a passionate stand on his convictions.
Dad, we will miss you deep and profoundly but celebrate your freedom with the God you so loved. Thank you for your mark on our lives that is uniquely you. You live in all of us.
Wally is survived by his wife: Pearl Bennett; two children: Donna (Larry) Porterfield of Rudyard, MI and Shawn (Shawnasy) Bennett of Rathdrum, Idaho; four grandchildren: Nathan (Laura) Porterfield, Heather (Tim) Pavlat, Christopher Bennett, and Cassidy Bennett; and three great-grandchildren: Ayden and Lilyana Pavlat, and Liam Porterfield. He is also survived by a sister: Christine (Tom) Wallace of Newberry, MI; and Lou (Barb) Bennett of Newberry, MI.
Wally was preceded in death by his parents and a brother: Gerald Bennett.
A family funeral service will be held at 11:00 AM on Friday, April 16, 2021, at C.S. Mulder Funeral Home. Friends may call at the funeral home that same day from 10:00 AM until the time of the service. Burial will be at North Rudyard Cemetery following the service.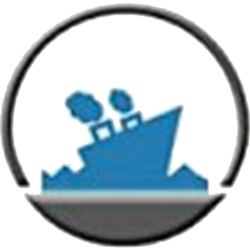 Latest posts by Staff Report
(see all)