Virgene Anne MacDonald (Cottle), 89, passed away peacefully, with family members by her side, early Friday morning, April 2, 2021.
A lifelong resident of Pickford, Virgene was born September 27, 1931, to Ethel (Beamish) and Carl Cottle. She married the love of her life, Marvin S. MacDonald on April 19, 1948. They would have celebrated their 73rd anniversary later this month.
For Virgene, family always came first, and she included friends and neighbors as a part of her family. Her home and yard were always available for family activities and get-togethers or to neighborhood kids who needed a Kool-Aid break on a hot summer day. She lived her faith by reaching out to those in need. From providing food to doing a neighbor's laundry (even football uniforms) to a cheerful phone call, she worked without thought of recognition. Knowing she was able to help was reward enough. A gifted baker, seamstress, and knitter, Virgene was a 4-H leader, and taught many how to knit and sew. Always ready to share advice, she was able to clarify the steps of a complex pattern quickly and kindly.
Virgene found great joy in the small blessings of life, including the beautiful roses her husband grew for her. He always kept a rose in her favorite vase on her chairside table as reminder of their love. Virgene will always be known for her beautiful smile and joyful laughter. Her stories about her children and grandchildren and her sense of humor were a delight to all who knew her. She treasured family times at deer camp and in the woods, and she loved her role as a homemaker. Her husband might return from a business trip to find the furniture rearranged or a wall knocked out—the work done by Virgene and their children in an ambitious remodeling project. Those stories have been joyfully retold for years.
She was a member of the Pickford United Methodist Church and alum of Pickford Public Schools. Virgene is survived by her husband Marvin and their children Carol Anne (Jeff) Lamb and Wayne Marvin (Ruth) MacDonald of Pickford, and Steven Carl (Cindi) MacDonald, of Kalamazoo; also her grandchildren and their families, Patrick (Kim) Lamb, Laura (Jason) Kvam, Katie (Paul) Wood, Joel (Jaime) MacDonald, Jana (Nate) Copenhafer, Alisa (Ben) Davis, and Craig MacDonald. She is survived by fifteen great grandchildren, her sister Lorraine Galer, her brothers Gerald (Sharon) Cottle and Charles (Marcia) Cottle, and brother-in-law Bill Callentine. She is also survived by numerous nieces and nephews and special friends, Clint and Barb Groover and their children and grandchildren.
In addition to her parents, Virgene was preceded in death by her sister Barbara Callentine; brothers-in-law Merlin Galer, James MacDonald, and Edwin MacDonald; by sisters-in-law Myrtle MacDonald and Gertrude MacDonald; step-father Carlyle Harrison; and beloved nephews Brad Cottle and Bobby MacDonald.
Services will be held Monday, April 12, at the Pickford United Methodist Church. A gathering time will be held from 10:00 AM until 11:00 AM. A memorial service will begin at 11:00 AM with Pastor Matthew Lamb conducting the service and Allison Lamb providing the music.
Interment will be in Cottle Cemetery.
Memorial contributions may be directed to the Pickford United Methodist Church, P.O. Box 128, Pickford, MI 49774, or Cedar Cove Assisted Living, P.O. Box 580, Cedarville, MI 49719.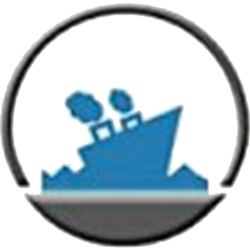 Latest posts by Staff Report
(see all)