LANSING – Michigan Celebrates Small Business, has been honoring small businesses in the state of Michigan for 17 years and today they are announcing the awardees of the 2021 MCSB annual gala.
The 2021 gala will take place on July 20 and will feature three award categories including Michigan 50 Companies to Watch, Michigan 50 Distinguished Alumni, and Best Small Business. Businesses that are announced to receive awards will be able to celebrate the change they have created alongside one another despite the challenging year.
"Small businesses create significant economic impact in communities across Michigan, said Josh Hundt, Chief Business Development Officer and Executive Vice President at the Michigan Economic Development Corporation. "We are excited to acknowledge and celebrate more than 80 small businesses this year who have been selected by their peers, communities and small business support organizations and demonstrate the resiliency and impact of Michigan small businesses."
MCSB strives to provide resources needed to help build the foundation of small businesses to assist in their success. Michigan Celebrates Small Business acknowledges the effort it takes to run a small business and aims to raise awareness of the impact they have on their communities. The founding organizations of MCSB keep Michigan's economy flourishing by supporting businesses who place an emphasis on growth and innovation.
Tonya Lockwood, Owner of Motor City Gas, shared her excitement about being one of Michigan's 50 Companies to Watch. "Motor City Gas is honored to be one of this year's awardees. Our business revolves around authenticity and creating new beverages that meet the standards of our customers. We had to "go against the grain" this past year and Michigan Celebrates Small Business has given us the opportunity to share our story with others. We are looking forward to being a part of the celebration."
Another company who is excited to be one of this year's Michigan 50 Companies to Watch is Jacquart Fabric Products, also known as Stormy Kromer. "Stormy Kromer is thrilled to be a Michigan 50 Companies to Watch awardee. Since 1958, our family-owned sewing factory has grown, evolved and endured tough times to become what it is today," said Gina Jacquart Thorsen, President. "We are incredibly proud to be the home of Stormy Kromer, a brand well-known in our home state and beyond, and all of our employees are grateful for this recognition from Michigan Celebrates Small Business."
2021 Award Winners
2021 Michigan 50 Companies to Watch
8THIRTYFOUR Integrated Communications – Grand Rapids
AdvaitaBio – Ann Arbor
Anna's House – Grand Rapids
ATI Group – Flushing
Awecomm – Troy
Barber Packaging Company – Bangor
BBCetc – Chelsea
Blackrocks Brewery – Marquette
Careline Health Group – Jackson
CertifID – Grand Rapids
Cheboygan Cement Productss, Inc. – Cheboygan
Chicken Shack – Warren
Crown Industrial Services, Inc. – Jackson
DLN – Byron Center
Encompass Therapy Center – Bay City
F.D. Hayes Electric Company – Lansing
Forming Technologies – Muskegon
Frankenmuth Cheese Haus – Frankenmuth
GANAS MFG – Detroit
GLSV Inc. – Houghton
GreenTree Cooperative Grocery – Mount Pleasant
Hausbeck Pickles and Peppers – Saginaw
HealthBridge – Grand Rapids
Hil-Man Automation LLC /Precision Dispense Technologies – Zeeland
Homewatch Caregivers of Ann Arbor – Ann Arbor
IPS Technology Services – Troy
Jacquart Fabric Products dba Stormy Kromer – Ironwood
Kalamazoo Candle Company – Kalamazoo
Mammoth Distilling – Central Lake
Merchandise Outlet – Mt. Pleasant
Micro Visions, Inc. – Grand Rapids
Motor City Gas – Royal Oak
National Composites – Troy
Naveego – Traverse City
Northern Biomolecular Services – Kalamazoo
Odanah Construction – Wyoming
ORRI Corporation – Waterford
Orthopaedic Rehab Specialists – Jackson
Peak Performance Physical Therapy – Lansing
Ripple Science – Ann Arbor
Riveer Environmental – South Haven
Shoshana Technologies – Ann Arbor
SMTAutomation LLC – Roseville
SPARK Business Works – Kalamazoo
TGG Solutions – Grand Rapids
The Botanical Co. – Lansing
The Wicked Sister – Sault Sainte Marie
Tri-Mation – Mattawan
Uncle Ducky Outdoors or Paddling Michigan – Munising
Virtual Systems – Grand Rapids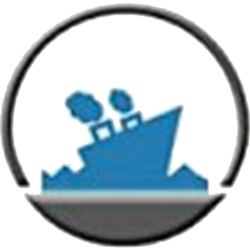 Latest posts by Staff Report
(see all)