Tearance Joseph "Terry" Cottelit, age 89, of Brimley, Michigan passed away Tuesday afternoon, March 30, 2021, at War Memorial Hospital.
Terry was born on January 9, 1932, in Newberry, Michigan to the late John and Irene (Kennedy) Cottelit. He was a graduate of Superior – Bay Mills Township Schools with the class of 1950. Terry served his country in the United States Army and was stationed in Germany during the Korean War. He was a member of the American Legion and the VFW. Terry enjoyed his grandchildren and great-grandchild. He loved being outdoors, feeding the birds, watching wildlife, and hunting. Terry had a great love for baseball, the Detroit Tigers were his favorite.
Terry is survived by his children: Debbie Leigh of Sault Ste. Marie, MI, and Joseph (Rhonda) Cottelit of Sault Ste. Marie, MI; three grandchildren: James (Shayla) Leigh, Tim Leigh, and Janae Cottelit; and one great-grandchild: Dylan Leigh. He is also survived by his siblings: John "Jack" Cottelit of Dafter, MI and Arlene (George) Rogers of Brimley, MI.
Terry was preceded in death by his parents and a brother: James Cottelit.A private family funeral service will be held on Saturday, April 3, 2021, at C.S. Mulder Funeral Home with Deacon Bill Piche officiating. A viewing will be from 10:00 AM until 12:00 noon on Saturday. Burial will be at Oaklawn Chapel Gardens.
In lieu of flowers, memorials may be left to Hospice of the EUP or the Chippewa County Animal Shelter.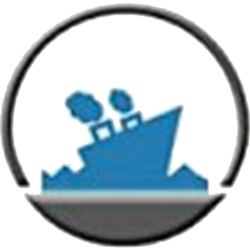 Latest posts by Staff Report
(see all)