Sandra A. St. Peter, 80, of Sault Ste. Marie, MI passed away Thursday April 15, 2021 in Sault Ste. Marie, MI. She was born September 19, 1940 in Columbus, Ohio to John and Emma Carlson.
Sandra enjoyed going to the casino, shopping with her daughter Shawnda and granddaughter Natasha, and baking. Sandra is survived by her son, John Plantz (Terri Robinson-Shillinger) of Washington; daughters, Kim (Danny) Gray of Ohio and Shawnda (Corey) Kangas of Sault Ste. Marie, Michigan; stepson, Jay St. Peter of Ohio; grandchildren, Natasha (Dan Mastaw) Kangas of Sault Ste. Marie, Michigan, J.D. (Ryan) Gray, Destiny (Shawn) Beach, Jarrod, Jenna, and Taylor (Cody) Bridges-Marker of Ohio, Randy and Anthony Gray of Washington, Robert Dale of Pennsylvania, Bailey Jay of Washington and numerous great grandchildren. Sandra is also survived by her special friends, our Pit Bulls, Virginia (Todd) Lane, and Stacey (John) Storey of Sault Ste. Marie.
Sandra is predeceased by the love of her life Jay F. St. Peter, Sr.; parents John and Emma Carlson; and her daughter Liane Dean.
The family would like to thank our Sault Ste. Marie Fire Department and City Police for numerous years of care and assistance they gave Sandra and her family. A huge thank you to David Jones of DHS Elder Care Services for his compassion and assistance.
Sandra's last wishes were not to have a funeral or large service. Sandra is being cremated and the family is having a small get together on Thursday April 22, 2021 from 2:00pm – 5:00pm at 1087 Maple Street in Sault Ste. Marie, Michigan. The family kindly asks anyone who comes to please follow all COVID-19 guidelines and wear a mask even if you have been vaccinated.
Sandra's favorite sweets will be provided. Clark Hovie Galer Funeral Home assisted the family with arrangements.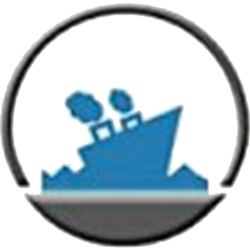 Latest posts by Staff Report
(see all)