Robert "Bob" Nicholls, age 84, of Sault Ste. Marie passed away unexpectedly on April 23, 2021, at Butterworth Hospital in Grand Rapids, MI.
Bob was born in Sault Ste. Marie on December 31, 1936, and graduated from Sault High School with the class of 1956. He served in the U.S. Army as a member of the National Shooting Team during that service. Bob sailed on the great lakes for 10 years. He later worked for Western Electric before becoming a Hydro-electric Plant Operator for the Army Corps of Engineers.
Bob retired in 1996 and dedicated his time to the 1st United Presbyterian Church and the Elks Lodge #552. He was Elk of the year in 2001-2002.
Bob enjoyed woodworking, including making furniture and scaled replicas of Great Lakes freighters. He also enjoyed scuba diving and daily coffee with friends. He was a founding member of the Great Lake Shipwreck Historical Society.
Bob is survived by his wife of 55 years: Carla (Beamish) Nicholls, whom he married on June 26, 1965, at the 1st United Presbyterian Church; two sons:
Kent and Alan (Juliet); a sister: Harriet Clow and many nieces and nephews.
Bob was preceded in death by his mother: Evelyn (Sayles) Nicholls; and two sisters: Elaine Blaga and Ruth Trombley.
Visitation will be on May 4, 2021, at 10:00 am at the 1st United Presbyterian Church in Sault Ste. Marie, MI. A memorial service will begin at 12 noon at the church with Rev. Mark Gabbard officiating. Burial will be at Oaklawn Chapel Gardens at 3:00 pm on the same day. In lieu of flowers, memorial gifts may be left to the 1st United Presbyterian Church.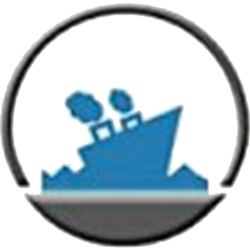 Latest posts by Staff Report
(see all)