Richard Clifton Hollowell, age 77, of Cedarville, Michigan, passed away Sunday, April 4, 2021, at his home surrounded by his loved ones. He was born May 26, 1943 in Seattle, Washington; and lived in various communities during his father's military career. He attended Adolfo Camarillo High School in Camarillo, California, where he excelled in football, basketball, baseball and track. He graduated with the class of 1961.
Richard spent most of his working career at Applied Magnetics Corporation in Goleta, California where he was part of the first 100 employees.
Richard met his wife Cathy during a fender bender at the corner of Micheltorena and San Andreas Street in Santa Barbara, California. The spark was lit, and they married three months later in 1978.
Richard loved music and enjoyed his stint working security at the Santa Barbara County Bowl. He was a crooner himself and enjoyed karaoke.
Richard's love of sports continued throughout his life. He played softball on numerous leagues, and he played competitively in tournaments, most notably with the Mission Hills Softball Team out of Lompoc, California. Richard also coached youth sports in soccer, football, baseball, and basketball. His greatest pleasure was watching and encouraging his own sons' sports activity from youth leagues through college competition.
In 1999, the family relocated to Chandler, Arizona where Richard worked for Microchip Technology until his retirement in 2005. He and Cathy subsequently moved to Cedarville.
Richard was an avid enthusiast of high school athletics and followed the Cedarville football and basketball teams, attending all their away games, including their title games down state.
Richard enjoyed playing cribbage with the Hessel Cribbage Elders, gardening, and spoiling his dog Noka who was always by his side.
He was a member of Our Lady of the Snows Catholic Church and a life time member of Post 211 – William "Bill" Proud Chapter of the American Legion in Lompoc.
Beloved by many, Richard was a man full of love for life, sports, music, and above all, his family. He had a positive attitude and lasting impact on many lives, as a teammate, coach, friend and father. He proudly served his country in the United States Army, 101st Airborne Division, and he was always ready to fight the good fight.
Richard is survived by his loving wife of 42 years, Cathy (Tolan) Hollowell; daughter Laura (Joe) Proctor; sons, Bray Pike, Andrew (Cassie) Pike, Richard (Kerry) Hollowell, Robert (Amy) Hollowell, and Michael (Emily) Hollowell; brother, Danny (Sandy) Hollowell; 19 grandchildren; 3 great grandchildren with 1 on the way; and numerous nieces, nephews, and extended family.
Richard is preceded in death by his parents: Richard Clifton Hollowell and Gladys (Hunt) Hollowell.
A Mass of Christian Burial and Graveside Services will be held in August as well as a Memorial BBQ out west.
Memorial contributions may be directed to Cedarville Trojan Booster Club, P.O. Box 530, Cedarville, MI 49719.
R. Galer Funeral Home in Pickford, Michigan is serving the family. Condolences may be sent to the family at www.rgalerfuneralhome.com.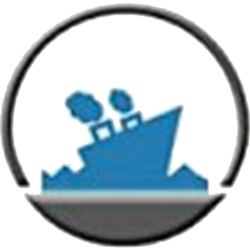 Latest posts by Staff Report
(see all)