Norma Jean Fogle, age 81, of Cedarville, Michigan, died on March 25, 2021 in her home. She was born February 3, 1940 in Flint, Michigan to Einar Wilham and Anna Mary(Fischer) Mellberg.
Norma grew up in Flint and graduated Kersley High School with the class of 1958. That same year she met Richard Piazza. They married later that year and raised a family of five children. While working for the State of Michigan, she met Dale Fogle. They married in 1975 and spent many wonderful years together.
Norma was a member of the U.P Houndsmen and the National Rifle Association.
Norma enjoyed fishing and bear hunting. She would make baskets and other crafts during her free time. She lived for her grandchildren, great-grandchildren, and her cat Miss Mittens. She loved travelling to visit great grandchildren and going to Florida every year. She was a faithful Michigan Wolverines, & Detroit Tigers fan.
Norma is survived by her children, Craig (Myra) Piazza of Vassar, Michigan, Rhonda (Todd) Piazza-Hecht of Hessel, Michigan, Timmy Piazza of Fowlerville, Michigan, Bambi (Dave) Mechin of Kalamazoo, Michigan, and Jim (Kristy) Fogle of Bellevue, Michigan; grandchildren, Tayler, Todd, Matthew, Tina, Jennifer (Greg), Michael (Sarah), Anna (Danny), Christopher (Carmen) ,Samantha (Aaron), Kacey, Sam, Shawn, Billy, Brent, and Bradley; great-grandchildren, Acelynn, Brady, Mackenzie, Brooklyn, Harper, Riley, Chase, Emma, Jackson, Everet, Isabelle, and Adianna; sister, Joyce Anderson of Rochester, Michigan; and faithful companion Miss Mittens.
Norma was preceded in death by her husband, Dale; husband, Richard, children, Tammy Piazza, Matthew Piazza, and Diana Fogle; her parents, Iner and Anna; brother, Fred Mellberg; and sister-in-law, Sharon Ellico.
No services are planned at this time.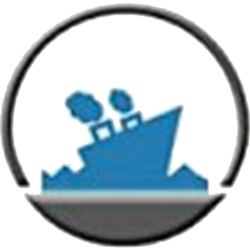 Latest posts by Staff Report
(see all)