SAULT STE. MARIE, Mich. – The Lake Superior State men's tennis team dropped a match to the Wayne State Warriors by a final score of 6-1 on Monday, April 12 in a Great Lakes Intercollegiate Athletic Conference (GLIAC) match at the Student Activity Center in Sault Ste. Marie, Mich. Through the first six matches of the season, the Lakers hold a 0-6 overall record and an 0-4 record in conference play.
The Lakers dropped the doubles point against the Warriors as the visitors won two of the three doubles sets. The Lakers top pair of Juho Kantola/Harris Rehan won their doubles match by a score of 6-3. Lake Superior State's second pair of Xavier Vicent Navarro and Ali Sahibzada fell in a tiebreaker (7-6) in a competitive match against the Warriors. The Warriors secured the doubles point with a 6-3 victory in the third match over Diego Penz and Seth Pinnoo.
In singles play, the Lakers won one of the six matches against Wayne State. Sahibzada, the Lakers No. 4 player, won his match in back-to-back set wins (6-0, 6-1).
The Lakers top three singles players each fell to the Warriors. Kantola, the Lakers top singles player, fell in two sets, including a tiebreaker in the second set (6-1, 7-6). Vicent Navarro fell by scores of 6-4 and 6-2 in the second spot while No. 3 Krishan Taneja dropped his match by scores of 6-4, 6-3.
The final two singles contests would be decided in three sets. Rehan, the Lakers No. 5 player, fell in the first set (6-1) but responded with a 6-4 win in the second set. The match was decided in the third set by a 10-7 score, in favor of Wayne State. Pinnoo, playing in the No. 6 spot, dropped the first set but followed with a 6-4 victory in the second set. The third set also ended in a 10-7 score, with the Warriors securing the win.
Looking Ahead
The Lakers will continue their homestand this Friday, April 16 against the Ferris State Bulldogs. The GLIAC match is set for a 2:00 p.m. start in the Student Activity Center in the Norris Center.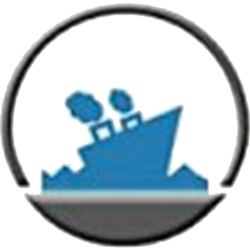 Latest posts by Staff Report
(see all)