CANTON, Ohio – The Lake Superior State men's golf team competed in the Cavalier Classic hosted by Walsh University on Monday, April 5 and Tuesday, April 6 at the Glenmoor Country Club in Canton Ohio to continue the team's 2021 season. The Lakers posted a combined total score of 925 in the two day competition to finish tenth among participating teams.
The Lakers team consisted of sophomore Callum McKay, junior Zander Park, senior Carter Tallaire, senior Nick Oosterhof, senior Ryan Page, and senior Isaac Lennox, who competed as an individual. The Glenmoor golf course was a par 72 and played 6,854 yards off the tee.
McKay had a strong showing for the Lakers in the two-day, three-round tournament as he finished the Cavalier Classic tied for sixth among competitors. McKay totaled a 73 in the first and second round and closed out the third round with a score of 70 to bring his total to 216.
Oosterhof followed McKay with a three-round total of 229 (75, 77, 77) to finish 28th among the participants and second among the Lakers. Tallaire posted a total of 243 after totaling 82 in the first round, 80 in the second round and 81 in the final round. Park combined for a score of 244 (77, 84, 83) while Page finished with a 249 total score (89, 80, 80).
Lennox, who competed as an individual, posted a three-round total of 268 (82, 88, 98).
Looking Ahead
Later this month, the Lakers will compete at the 2021 GLIAC Men's Golf Championships on April 16-18 at the Stoatin Brae Golf Course at the Gull Lake View Golf Club and Resort in Augusta, Mich.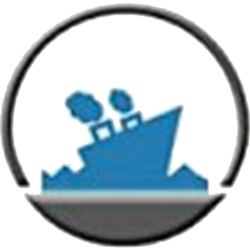 Latest posts by Staff Report
(see all)