Marilyn Mattson Dickinson, age 88, of Pickford, Michigan, died on April 4, 2021, in Sault Ste. Marie, Michigan. She was born on November 30, 1932, in Missoula, Montana, to Harlan and Sybil (Payne) Mattson.
Marilyn grew up in Montana where she graduated high school and attended the University of Montana. She met William J. Dickinson at The University of Montana, and they married on June 19, 1952, in Cascade, Montana. Bill was called to active duty for the Korean War and was stationed in Fort Lewis, Washington, where they started their family. After the war, they returned to Bozeman, Montana, where Bill started teaching at Montana State University and they welcomed two more children. In 1959, they moved to San German, Puerto Rico, and welcomed their fourth child in 1962. Once again they packed up and moved to Lebanon, Tennessee, where they lived for four years before Bill took a professor position at Lake Superior State University in Sault Ste. Marie, Michigan. Their fifth child made his arrival and they settled in Pickford in 1969.
In their family home in Pickford, they finished raising their children. Marilyn then began working with the church and became a beloved and active member of her Presbyterian Church, even becoming a Church elder in the last few years. Marilyn took on many roles for the church; she was their secretary, Sunday schoolteacher, choir member, elder, and pianist.
When not spending time with her church or family, Marilyn enjoyed spending her time quilting, knitting, gardening flowers, completing puzzles, and singing & playing the piano. Marilyn was talented and enjoyed all life had to offer.
Marilyn is survived by her children; Keith (Sharon) Dickinson of Plano, Texas, Duncan (Marie) Dickinson of Naperville, Illinois, Miles Dickinson of Nashville, Tennessee, Victoria (Al) Panackia of Oak Park, Michigan, Justin Dickinson of Pickford, Michigan; and grandson, Ian Dickinson of Waynesboro, Virginia.
Marilyn was proceeded in death by her husband, William, and her parents.
A memorial gathering will be held on Saturday, April 10, 2021 from 10:00 A.M to 11:00 A.M. at Galer Funeral Homes, 24549 S. M-129, Pickford, MI. A memorial service will follow at 11:00 A.M.
R. Galer Funeral Home in Pickford, Michigan is serving the family. Condolences may be sent to the family at www.rgalerfuneralhome.com.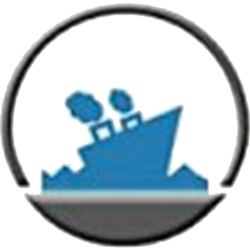 Latest posts by Staff Report
(see all)