Judy Carol Alatalo, age 80, of St. Ignace, Michigan, died on April 4, 2021 in St. Ignace. She was born on August 21, 1940 in Chassell Township, Michigan to Julius Elmer and Hannah (Mikkola) Wirtanen.
Judy was raised in Chassell in the Atlantic Mine Community, where she graduated at Painesdale high school. She met the love of her life, William Wilbert Alatalo at a high school dance and they came together after his time serving with the U.S Navy. They married June 6, 1959 and started their family. Once the family settled in the St. Ignace Area, Judy became a bus driver for St. Ignace Area Schools. She retired from the school system after a 20-year career.
Judy was a Sunday schoolteacher with the Zion Lutheran Church in St. Ignace, where she was an active member. She was also a den mother for the Cub Scouts in the St. Ignace area.
Judy enjoyed quiet activities. In early years, she liked sewing or knitting and lately she enjoyed sitting on the couch with a good mystery book.
Judy is survived by her sons, Jack Alatalo of Suffield, Connecticut, Billy Alatalo of St. Ignace, and David (Cathy) Alatalo of Negaunee, Michigan; siblings, Anita Gerich of Dodgeville, Michigan, Annette Vollrath of International Falls, Minnesota, and Dolly Felton of Eden Prairie, Minnesota; and many beloved nieces and nephews.
Judy was preceded in death by her husband, William; parents, Julius and Hannah; son, Ross Alatalo; siblings, Donald, Sherry, and Betty; and daughter-in-law, Laureen.
A memorial gathering will be held April 16, 2021 at the Lutheran Church in St. Ignace from 12:00 PM to 1 :00 PM with the funeral service to follow at 1 :00 P.M.
Final Resting Place is Carp River Cemetery, in St. Ignace.
Memorial Contributions may be made to the American Cancer Society, PO Box 10069, Detroit, Michigan 48210.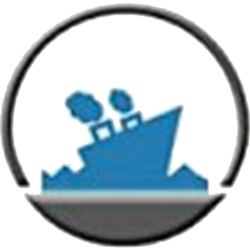 Latest posts by Staff Report
(see all)