Jamie Rose Frankovich, age 39, of Sault Ste. Marie, Michigan, died unexpectedly on April 9, 2021, in Sault Ste. Marie. She was born on March 20, 1982 in Sault Ste. Marie, Ontario, Canada, to Stephen Vernon and Diane Kay (Opalka) Frankovich.
Jamie grew up in Goetzville, Michigan, and graduated from DeTour High School with the class of 2000. After high school, she spent some time working on Drummond Island, Michigan, before moving to Sault Ste. Marie. She worked in many different places before working at Pat's Foods. In 2002, she began her family, bringing her son Jake into the world.
Jamie was a member of St. Stanislaus Kostka Catholic Church in Goetzville.
Jamie loved to be with her friends and especially her son Jake. She enjoyed diamond painting and spending time with her cat Bella.
Jamie is survived by her son, Jake (Ally Hicks) Newell; father, Stephen (Florence) Frankovich; grandmothers, Rosemary Opalka and Montarey Eden-Huskey, and beloved cat, Bella.
Jamie was preceded in death by her mother, Diane; sister, Jenny Frankovich; brother, Scott Frankovich; grandfather, Lawrence Opalka; grandparents, Vernon and Beverly Frankovich; and beloved cat, Comet.
Visitation will be held on April 16, 2021 from 10:00 AM to 2:00 PM at R. Galer Funeral Home, Pickford, Michigan, with the Funeral Service to follow at 2:00 P.M. The visitation will be flow through with masks and Covid distancing recommendations followed.
Interment will be at St. Stanislaus Cemetery in Goetzville.
Memorial Contributions may be left to her son Jake for his college fund.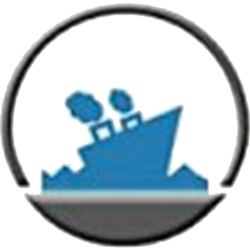 Latest posts by Staff Report
(see all)