James Gordon Osawabine, Sr., age 54, of Mt. Pleasant, passed away Wednesday, April 7, 2021.
The family will greet friends at a public visitation for James on Saturday, April 10, 2021 from 5 p.m. until 8 p.m. at Clark Family Funeral Chapel. Private Funeral Services will take place. Per James wishes, cremation will follow at Daisy Hill Crematory in Mt. Pleasant. Interment of his ashes will take place in Woodland Cemetery. Memorial contributions may be made to his family. Envelopes will be available at Clark Family Funeral Chapel.
James was born December 7, 1966, in Mt. Pleasant, the son of James T. and Gwendolyn (Kahgegab) Osawabine. James was a member of Saginaw Chippewa Indian Tribe. He loved playing his electric guitar, going to concerts, and listening to music. James loved his family and time spent with them. Camping and road trips were also some of his favorite things to do.
James is survived by his children: James Osawabine, Jr., Jacob Osawabine, Avery (Shannon) Osawabine, Rebecca Osawabine (Devin Jackson); grandkids Shelby Carnes-Osawabine, Tiara Osawabine, Mya Osawabine, Ahjinees Osawabine, Jacob Osawabine, Jr., Rylee Osawabine, Arya Osawabine, Wynter Osawabine; his mother Celia Osawabine; siblings Sandra Jackson (Robert Francis, Jr.), Amos Jackson, Jr. (Barbara Dayson), Christina Osawabine, Faith (Avery) Lejeune, Miranda Shenoskey; significant other Geody Denhof; many nieces, nephews, cousins; and the mother of Jacob, Jimmy, and Jeffrey, Sherry Soderquist.
James was preceded in death by his son Jeffrey S. Osawabine; father James T. Osawabine; mother Gwendolyn Osawabine; brothers Joel D. Osawabine, Bruce Osawabine; and Jennifer Majewski, mother to Avery and Rebecca.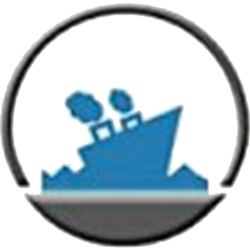 Latest posts by Staff Report
(see all)