Harriet (Hart) Furlong Plumstead, of St. Ignace, Michigan, passed peacefully in her home in the early hours of March 19, 2021 surrounded by family.

Hart, as family and many friends called her, was born March 11, 1930, in Sault Ste. Marie, Michigan to Francis Patrick and Margaret (Jordan) Furlong. Her father moved his young family from Trout Lake to Marquette, and eventually to Newberry, Michigan, where he worked for the Michigan Conservation Department during the Depression and beyond. Hart loved to share stories of her childhood growing up in the UP such as collecting metal for the war effort, seeing Tahquamenon Falls frozen over in winter, and moving to Drummond Island to wait out the polio epidemic. She was especially close to her five sisters and her brother, and she cherished lifelong friendships with each of them.

Harriet attended Siena Heights College, in Adrian, Michigan, where she met the love of her life Donald Plumstead. They married on June 14, 1952, and settled, first, on Chicago's South Side and, in 1960, in Oak Park, Illinois. Don worked as a graphic artist and Harriet raised their five young children. In 1966, they moved to Fremont, Michigan, where they on the west shore of Fremont Lake for nearly 25 years. At the age of 50, Hart returned to college to earn her Master of Education degree. After graduating, she dedicated her time and efforts to the education and character development of countless students as a Home Economics teacher at Fremont Middle School.

In 1990, Don and Hart retired to St. Ignace, Michigan where they built a house on the Straits of Mackinac. Hart spent many hours substitute teaching and volunteering at local museums. She served for 18 years on the St. Ignace Library Board and helped efforts to build a new library for the community. She was a voracious reader over her lifetime and instilled a lifelong curiosity and love of learning in her children and grandchildren. She was a creative, adventurous cook and an avid gardener. She was reflective, wise, and outspoken woman with a "Hart" of gold who wanted the best for everyone. A wonderful mother, grandmother, sister, and friend, she will be greatly missed.

Harriet is survived by her children: Margaret Plumstead Bloemers of Grand Rapids, George Plumstead of Kalamazoo, Anthony (Joyce Franklin) Plumstead of Fremont, John (Janet Lukas) Plumstead of St. Ignace, and Marianna Plumstead of Grand Rapids; her grandchildren: Jacob (Sara Nota) and Nathan Bloemers, Michelle and Daniel (Ashlee Denise) Plumstead, Meredith VandeHaar, Fiona and Jordan Plumstead; one great-grandchild: Leona Grace Bloemers; her youngest sister: Angela (Paul) Murphy of Lewiston, ME; and many nieces and nephews including Mary Margaret Rahilly Bender who played an especially important role in the last decade of her life.

She is preceded in death by her beloved husband Donald Plumstead; infant children: Mary Clare, Thomas, Barbara, Matthew and Michael; her parents; her siblings: Donald and Margaret Dechant, Robert and Marianne Rahilly, Frank and Jane Furlong, and Wally and Barbara Bruce; son-in-law: Ellwyn Bloemers; and grandson: Samuel Bloemers.

We plan to hold a celebration of Harriet and Donald's life together this summer.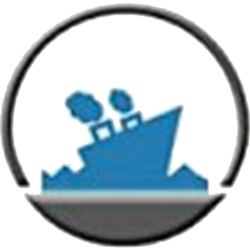 Latest posts by Staff Report
(see all)