Edwin Blair McKee, age 81, of Kincheloe, Michigan, died on April 17, 2021 at Medilodge in Sault Ste. Marie, Michigan. He was born on July 14, 1939, in Windsor, Ontario, Canada to Edward James and Anna Mane (Stephenson) McKee.
Ed grew up and lived in many places during his life but found Michigan to be the place he loved the best and spent a majority of his years in various areas of the state. He was a dual citizen of Canada and the United States and often joked this is how he dodged the draft. He met his former spouse, the mother of his children, in Ann Arbor in the 70's and they relocated to North Carolina where she originated. He returned to Michigan in the late 80's. When he retired in his early 60's, he chose the U.P. to return to and spent the rest of his years enjoying a simple life and focusing on family.
Ed was a member of the Sault Tribe of Chippewa Indians.
Ed was a gifted artist. He painted the walls of his home with murals and gifted others he loved with his beautiful paintings. He was a lover of fishing and taking walks in the woods. One thing he is best known for is his love for his dog, best friend and faithful companion, Fred.
Edwin is survived by children; Christi McKee of Kincheloe, Michigan, Brandy McKee of Roanoke Rapids, North Carolina, Jameson McKee of Petersburg, Virginia; and stepdaughter, Rosalina Burnette of Midlothian, Virginia; grandchildren, Casey McKee Alexander Ritter, Jacob McKee Sophie McKee, Madanna McKee, Jameson McKee, William McKee, and Andy Burnette; and great-grandchildren, Sebastian Salvador and Cameron Feldman.
Edwin is preceded on death by his parents; and sisters, Margaret Sepienza, Joanne Miskey, Jolene Peura, and Heema Rohaym.
Memorial gathering will be held on July 17, 2021 from 11:00 A.M. till 12:00 Noon at R. Galer Funeral Home, in Pickford, Michigan. Memorial service will follow at 12:00 Noon.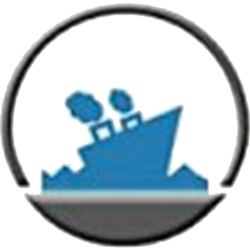 Latest posts by Staff Report
(see all)