Dorothy "Dot" Wojnaroski, former Goetzville, Michigan, resident, passed away Thursday, April 8, 2021, at War Memorial Hospital in Sault Ste. Marie, Michigan, due to COVID-19. Dot was born May 2, 1935, in Sault Ste. Marie to Clarence and Bertha (Laarman) Pierce.
Dot married Bruce Crawford February 14, 1953, and he preceded her in death. She then married Leo Wojnaroski May 13, 1961. Leo, also, preceded her in death May 11, 2014. Dot was an incredible artist and crafter that could always find ways to "make something out of nothing." A child of the Depression era, Dot's habit was to never throw away anything that could be re-used for something else, being a life-long recycler before it became "fashionable." Painting and sketching as a child, Dot used shoe polish for paint and butcher paper for her canvas. She shared her artistic abilities far and wide with family and friends over the years, and those who are in possession of them now, have treasured pieces of "Dot Ski."
Dot decorated cakes most of her adult life, from anniversaries, birthdays, and graduations, to baby showers. Her wedding cakes were works of art! She was a cook for the Raber-Goetzville area senior citizens for 20 years, then put down her spatula to pick up her paintbrush to teach and share her skill of oil painting. She never limited herself to oil and canvas, however, but painted on everything from wine bottles, turkey feathers, dried leaves, and her favorite — stones and driftwood from the Lake Superior shoreline. She often joked that if Leo sat still long enough, she'd probably would've painted something on him!
Dot was a member of the Stalwart Presbyterian church for many years, teaching Sunday School, baking pies, pasties, and helping with fund raisers, which included donating several pieces of her artwork for raffles. A life-long member of Raber Amvets Auxiliary Post 79, Dot joyfully gave her time and talents to support "our boys" in service and in V.A. hospitals. On the home-front, she helped the auxiliary with bingo, funeral dinners and just about anything else that needed doing, always willing to lend a hand. She enjoyed having lunch with her Red Hat friends, sharing a cup of tea, or phone call with anyone who needed an ear.
Dorothy is survived by her children: Robert (Linda) Wojnaroski of Sault Ste. Marie, Lisa Wojnaroski (fiancé Lonnie Calloway) of Sault Ste. Marie, Tina Moore of Grand Blanc, Michigan, and Deborah (Steve) Thompson of Pickford, Michigan. Brother, Clarence Pierce, Jr. of Pickford. Several grandchildren, great-grandchildren, and 2 great-great-grandchildren. Many nieces and nephews, cousins, and more friends than one could count!
She was preceded in death by her husbands Bruce and Leo, her parents, sister Jenny Gagnon, brother Dean Pierce, son-in-law Lee Moore, and fur baby, Kesha.
Dot's family would like to extend a special thank you to Dr. John Ockenfels for his constant presence in caring for Dot, and to Kathy Harris and her staff at Merlin Home.
Due to the pandemic, there will be graveside services only, May 1, 2021, at 1:00 PM at North Raber cemetery. COVID-safe protocols are requested for those who wish to attend.
There will be no luncheon to follow.
Condolences to the family can be sent to 404 E. Water St., Sault Ste. Marie, Michigan, 49783. R. Galer Funeral Home is handling arrangements.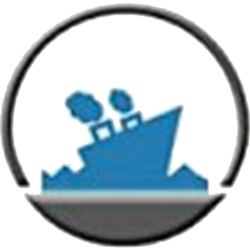 Latest posts by Staff Report
(see all)