The jury in the trial of Derek Chauvin reached a verdict Tuesday afternoon, on its second day of deliberating the case of the former Minneapolis police officer accused of killing George Floyd. 
At 5:05pm EST, Hennepin (MN) County Judge Peter A. Cahill announced the verdict of the 12-person jury consisting of five men and seven women. The jury decided unanimously to convict former Minneapolis Police Officer Derek Chauvin of all three charges of 2nd Degree Murder, 3rd Degree Murder, and 2nd Degree Manslaughter, which carry a combined maximum penalty of 100 years. Chauvin was remanded to custody and taken to the Hennepin County Jail where he'll await sentencing.
The second-degree unintentional murder charge alleges Chauvin caused Floyd's death "without intent" while committing or attempting to commit felony third-degree assault. In turn, third-degree assault is defined as the intentional infliction of substantial bodily harm.
The third-degree murder charge alleges Chauvin caused Floyd's death by "perpetrating an act eminently dangerous to others and evincing a depraved mind, without regard for human life."
The second-degree manslaughter charge alleges Chauvin caused Floyd's death by "culpable negligence whereby the person creates an unreasonable risk, and consciously takes chances of causing death or great bodily harm."
The Judge has tentatively scheduled Chauvin's sentencing for eight weeks from today.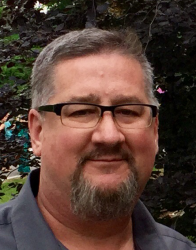 Latest posts by Mark Krupiarz
(see all)