Deborah K. Verrett, 68, of Sault Ste. Marie, Michigan, passed away peacefully with her family by her side on April 6, 2021. She was born in Sault Ste. Marie on May 6, 1952 to Frederick (Pat) and Esther (Fournier) Wuebker.
Deborah is survived by her father, Harold (Web) Wuebker, brothers, Robin (Georganna) Fournier of Greenfield, WI and Marc Wuebker of Marco Island, FL; Sister, Charlene (Alan) Cahill of Sault Ste. Marie and numerous nieces and nephews.
She was preceded in death by her husband, Larry, parents, and her brother Daniel Fournier.
Deborah was an active member of St Joseph's Church where she was a lector, a member of the choir and taught First Communion classes for over 30 years. She loved to cook and do arts and crafts, listen to music, travel and spending time with family. Deborah retired from the Sault Housing Commission. After retirement she enjoyed spending long periods of time in Wisconsin with her brothers and their families. She was a kind, giving, loving woman whose family meant the world to her. Her family will always have cherished memories of all the ways she touched their lives.
Private visitation will take place at Clark Hovie Galer Funeral Home, 113 Maple Street, Sault Ste. Marie, MI on April 12, 2021, followed by an open Mass of Christian Burial at 12:00noon at St. Joseph's Catholic Church with Father Mike Chenier officiating, to celebrate Deborah's life at St Joseph's Catholic Church, 1101 Minneapolis Street, Sault Ste. Marie, MI.
In lieu of flowers, the family requests memorials to be made to St Joseph's Catholic Church, 1101 Minneapolis Street, Sault Ste. Marie, MI 49783. Burial will take place at Riverside Cemetery in Sault Ste. Marie, MI, in the spring.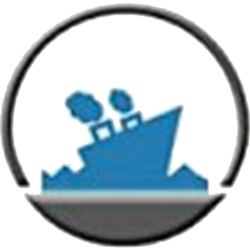 Latest posts by Staff Report
(see all)