Dana Gay Goudreau, age 91, passed away on March 25, 2021 at her home in Trout
Lake, Michigan. She was born on March 27, 1929 in Traverse City, Michigan, to
Forest and Ina Mae (Haskin) Clark.
Dana grew up in Garnet, Michigan and graduated from LaSalle High School in 1947.
She began working for Michigan Bell shortly after graduation. She married her high
school sweetheart, Donald J. Goudreau on September 30, 1947 in St. Ignace, Michi-gan.
After working and raising 11 children, she retired from Michigan Bell. During her career,
she earned many recognitions, one of the most cherished was the award for her
seventeen years of perfect attendance.
In addition to working and being a mother, Dana was very active as a volunteer in the
community. This includes serving as a Hospice volunteer, Cub Scout Leader,
Ecumenical Minister, Engadine Band Booster member and working on the local elec-tion
board. She also volunteered to drive folks to their hospital appointments when they
were unable to drive. Her children/grandchildren continue to follow her path and build
on her legacy of service to others.
Dana is survived by her husband of 73 years, Don Goudreau; sons, Donald J. (Patty)
Goudreau Jr., Gary (Gwen) Goudreau, David (Cathy) Goudreau; daughters, Michele
Paquin, Sandra Thornton, Susan (Marshall) Vich, Andrea (Ted) Tamlyn, Mary (Kelly)
Morairty, Aimee (David) Swanson, and Laura (Wayne, Jr.) Flatt; twelve grandchildren;
and four great-grandchildren (and one on the way); brother, William(Robin) Clark; and
sister, Carol (Tom) Fish; cousin and best friend, Betty Smith
.
Dana is preceded in death by her parents; son, Bernard Goudreau; brother, Michael
Clark; and sisters, Doris Soeltner and Ann Glazer.
Mass of Christian Burial will be held at St. Ignatius Loyola Catholic Church on
April 9, 2021 at 11:00 a.m.
Memorial contributions may be made to Mackinac Straits Health Systems – No
Patient Left Behind Program, 1140 N. State St., St. Ignace, MI 49781 or Immaculate
Conception Church of Moran, Michigan. Please send donations to the main office
located at 120 Church St., St. Ignace, MI 49781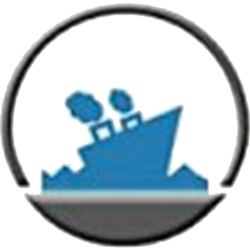 Latest posts by Staff Report
(see all)