Clayton LeRoy Bennett, age 78, of St. Ignace, Michigan, died on April 25, 2021. He was born on December 25, 1942 in Sault Ste. Marie, Michigan to Thomas Melvin and Eva Mariah (Hiser) Bennett.
Clayton grew up in Cedarville, Michigan and graduated from Les Cheneaux High School. After high school, he began working in carpentry. He met the love of his life, Alice Faye Ogle, at a dance in Hessel, Michigan. They married February 14, 1962 at the Methodist Church in St. Ignace where they moved to start their family.
Clayton was a member of the Methodist Church in St. Ignace.
Clayton enjoyed anything that was outdoors, be it hunting, fishing, or camping. He loved to spend time with his family and most especially enjoyed the youth hunts with his children and grandchildren. It was seldom that he would go on a hunt alone if one of them was ready and able. To his grandchildren, he was their superhero.
Clayton is survived by his wife, Alice Bennett; children, Tim (Tammy) Bennett of Bay City, Michigan, Linda (Tom) Pfeiffelmann of St. Ignace, and George (Jodi) Bennett of Sault Ste. Marie; grandchildren, Heather Bennett, Lori (Randy)Nisonger, Samantha Mundt, Brandon (Sarah) Mundt, Emily (David) Hill and Christina (Todd) Bennett ; ten great-grandchildren; sisters, Helen Spencer of Texas, Merrial Kasper of Cedarville, Carol (Jim) Cryderman of Cedarville, and Rhoda (Bill) Beacom of Pickford, Michigan; brother, Ralph (Karen) Bennett of DeTour, Michigan; and many nieces and nephews.
Clayton is preceded in death by his brothers, Thomas (Nancy) Bennett and Gerald Bennett; sisters, Sylvia Coveyou and Geraldine LaPrairie; brothers-in-law, Melvin Spencer and Chester Kasper; and his parents.
No services are planned at this time.
To send flowers or a memorial gift to the family of Clayton LeRoy Bennett please visit our Sympathy Store.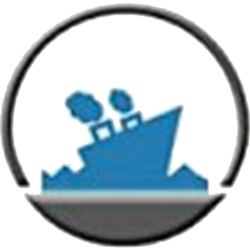 Latest posts by Staff Report
(see all)