SAULT STE. MARIE, Mich. – The Lake Superior State women's volleyball team dropped a match to the Ferris State Bulldogs by a score of 3-0 on Saturday, Feb. 27 in the Bud Cooper Gymnasium in Sault Ste. Marie, Mich. in the second game of a Great Lakes Intercollegiate Athletic Conference (GLIAC) series. The three sets ended in scores of 25-21, 25-10, and 25-16.
First Set: The first set between the teams was evenly matched as the Bulldogs won by a score of 25-21. Through the first 11 points of the game, the Lakers trailed by a point, 6-5. The Lakers strung together four straight points, led by freshman Emily Hagelthorn, who was serving for LSSU. Halle Grulke, Camdyn Odykirk, Kyra Vezina and Sarah Bailey each added a kill for the Lakers in the middle stages of the set as the score was 15-14, in favor of FSU.
The Lakers were within a point of the Bulldogs (22-21) but Ferris would score the final three points to take the first set.
Second Set: The Bulldogs came out strong in the second set, taking an early 7-1 lead over the Lakers and would continue to control the set with an 18-4 lead at one point. The Lakers would try to rally as Kaitlyn Bishop and Bethany Wilson each notched two kills (21-9). The Bulldogs would clinch the second set by a final score of 25-10.
Third Set: The third set started off close between the teams as LSSU held an early 5-4 lead over the Bulldogs. After the Bulldogs took a 14-7 lead in the set, Sarah Bailey would add a kill for the Lakers to make it a 14-8 set. Sydney Briney would record a service ace to make it a 20-13 game and Bishop would add three kills for the Lakers in the late stages of the set but the Lakers would fall by a score of 25-16.
The Lakers finished the match against the Bulldogs registering a total of 28 kills, led by Bishop (7). Odykirk and Wilson each finished the match with five kills each. Emily Kalinowski finished the match with 13 assists to lead the Lakers while Grulke ranked second among her teammates with 10 assists against the Bulldogs.
Briney recorded two of the team's five aces in the match, with Vezina, Bishop and Hagelthorn registering the remaining three.
Defensively, the Lakers were led by Briney, who recorded 16 digs. Hagelthorn finished the match with 12 digs and Grulke had 10.
What's Next
The Lakers will return to Sault Ste. Marie, Mich. next weekend for a GLIAC series against the Davenport Panthers. The series will open on Friday, March 5 at 3:00 p.m. and wrap on Saturday, March 6 at 12:00 p.m. Both matches will be played in the Bud Cooper Gymnasium.
[supsystic-gallery id=26]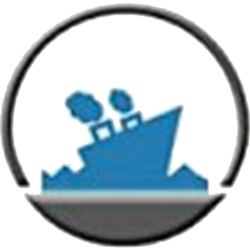 Latest posts by Staff Report
(see all)