SAULT STE. MARIE, Mich. – The Lake Superior State women's tennis team lost a match by a final score of 5-2 on Saturday, March 6 against Tiffin University in a non-conference meeting in Sault Ste. Marie, Mich.
In singles play, Keegan Malpass and Julia Fraile Raton both won their sets to earn the Lakers two points. The Lakers number three player Milena Baigorria fell in three sets, including a tiebreaker in the third set.
The Lakers second pairing in doubles play of Claudia Sole and Keegan Malpass won their set but Tiffin secured the other two doubles sets to claim the doubles point.
Singles Competition:
1: Abbie-Jade Riley def. Nadege Koua 6-4, 6-4
2: Anais Geslin def. Muskaan Ranjan 6-1, 6-2
3: Alessandra Maganuco def. Milena Baigorria 2-6, 6-2, 1-0(6)
4: Juliette Sirgant def. Claudia Sole 6-3, 6-3
5: Keegan Malpass def. Shea Foster 6-1, 6-4
6: Julia Fraile Raton def. Dominique Matich-Reynolds 6-2, 4-6, 1-0(7)
Doubles Competition:
D1: Anais Geslin / Alessandra Maganuco def. Milena Baigorria / Nadege Koua 6-2
D2: Claudia Sole / Keegan Malpass def. Emily Sim / Juliette Sirgant 6-4
D3: Shea Foster / Abbie-Jade Riley def. Julia Fraile Raton / Muskaan Ranjan 6-2
Up Next: The Lakers will begin Great Lakes Intercollegiate Athletic Conference (GLIAC) play on Friday, March 19 against Purdue Northwest.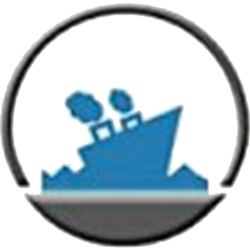 Latest posts by Staff Report
(see all)