Wilda Pauline Mars, age 90, of Wolverine, Michigan, died on February 16, 2021. She was born September 12, 1930, in Leetonia, Ohio, to Howard Calvin and Cora Elizabeth (Huston) Glasgow.
Wilda grew up in Pennsylvania. She attended school in a one room schoolhouse and was close with all her classmates all the way through school and all through her adult life. She married Howard E. Mars on January 30, 1952. She was a registered nurse her entire career and retired in 1992 from Cheboygan Memorial Hospital in Cheboygan, Michigan.
Wilda was a member of the Transfiguration Episcopal Church in Indian River, Michigan. She was also a member of the Red Hat Society.
Wilda loved spending time with her husband Howard, and they enjoyed the outdoors. They loved picking morels on their property in Wolverine, Michigan where they made their home, gardening, and spending time with their children, grandchildren, and great-grandchildren. In October of 2019, she met her great-great granddaughter. She also enjoyed making stained glass windows and lamps. Wilda was a wonderful woman and will be greatly missed.
Wilda is survived by her children, Howard (Debbie) Mars, of Florida, and Deidra (Randy) Tyrell of Bath, Michigan; grandchildren, Mike (Angela) Spaleny, Mikenzie (Vincent) Labrecque, Sara Elise (Gavin) Bowie, Kyle (Bergit) Mars, Bailey Jenkinson, Morgan Mars, and Blake Mars; great-grandchildren, Michelle Spaleny, Samuel Spaleny, Jade Labrecque, Tobias Labrecque, Jaeden Mars, Easton Mars, Kaia Mars, Cain Mars, Graham Bowie, and Liam Bowie; great-great granddaughter, Aleah Reece; daughter-in-law, Joni Mars; brother-in-law, Harry (Margaret) Mars, of New Castle, Pennsylvania; and sister-in-law, Lucille Mars of Flushing, Michigan.
Wilda was preceded in death by her husband, Howard; son, Doug Mars; daughter-in-law, Carol; and siblings, Philip Mars, Bud Mars, Russ Mars, Bob Mars, and Betty Welker.
A memorial service will be announced at a later date.
Memorial Contributions may be made out to the ALS Association, PO Box 37022 Boone, IA 50037 or the American Cancer Society, Northeast Michigan and U.P. Office
1480 West Center Road, Suite 1, Essexville, MI 48732.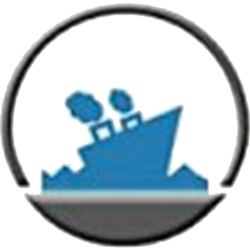 Latest posts by Staff Report
(see all)