Sault Ste. Marie, MI – War Memorial Hospital has committed to supporting Great Lakes Recovery Center (GLRC) with a $25,000 donation. The funds are in support of GLRC's expanded recovery services and relocation of the Men's New Hope House in Sault Ste. Marie. GLRC's Men's New Hope House, currently located on Spruce St., is a 16-bed residential facility for males over age 18 with a substance use disorder. In 2020 the GLRC Men's New Hope House saw 167 residents and the average length of stay was 29 days.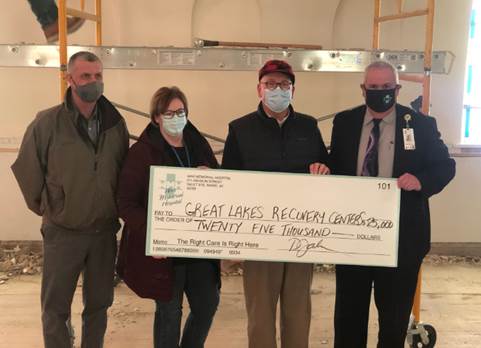 "War Memorial is honored to support GLRC's expansion. Great Lakes Recovery Centers have provided great support to our patients who needed recovery services, and we have a long standing partnership with their organization. This donation supports our goal of providing necessary access to healthcare in the community" said WMH President & CEO, David Jahn.
Great Lakes Recovery Centers is a nationally accredited, non-denominational, non-profit organization that specializes in the provision of treatment and prevention services for substance abuse and mental health disorders. Residential substance abuse treatment allows individuals to live in a therapeutic environment, alongside other residents with 24-hour supervision and complete programming. Residents at Men's New Hope House are assigned a counselor who provides one-on-one services and meets with them frequently throughout their stay. Residents also attend group therapy sessions and programs focused on acquiring new life-skills. Additionally, GLRC helps connect residents with support services that may be beneficial when they leave treatment, including recovery meetings, employment and housing opportunities, family support group and health services.
GLRC has locations across Michigan's Upper Peninsula and have been serving people around the Great Lakes for over 30 years. Currently, GLRC has adult residential treatment facilities in Marquette and Sault Ste. Marie, and outpatient offices in 14 Upper Peninsula communities. For more information on GLRC, visit www.greatlakesrecovery.org.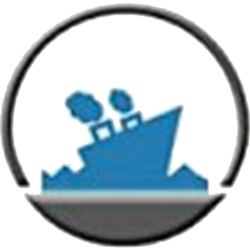 Latest posts by Staff Report
(see all)