Victor Thomas Moynihan, age 86, of Sault Ste. Marie, Michigan went home to be with his Lord and Savior on Monday, March 1, 2021, at Long Term Care in Sault Ste. Marie, Michigan surrounded by his family.
Victor Thomas "Vic" Moynihan was born on December 5, 1934, in Detroit, Michigan to the late Daniel and Hermine (Holtzrager) Moynihan. Vic was a graduate of Northwestern High School in Detroit, Michigan. He served in the United States Army as a train commander in Germany. Vic proudly served as Commander of the Fraser VFW post from 1974-1975. He was also a former president of Goodfellows in Fraser. Vic also was as a member of the Salvation Army in Sault Ste. Marie.
Vic held various employments in his life. He worked for Grand Trunk Western Railroad, he was an owner/operator of the restaurant VJ's Grill in Warren, and spent time working in the maintenance department at CLW, a Christian camp in Luther. He also served as a houseparent at the VFW National Home for Children in Eaton Rapids, where he was able to impact the lives of many disadvantaged youth. Many of the children lovingly referred to Vic as "Father Time" throughout the years. After moving to Sault Ste. Marie in 1995, Vic worked for North Star Neon.
Everyone who knew Vic, knew that his wife, Jeri, was the most important part of his life. Second to that, he was an extremely proud "Irishman."
Vic is survived by his loving wife, the former Geraldine Baum, whom he married on December 20, 1980, in Mt. Clemens, and sons: Brian (Megan) Decker of Clio, MI, Rick McKimmy of Clinton Township, MI, and Brian (Dee) Moynihan of Roseville, MI.
Victor's family is so thankful for the care he received from the staff at Long Term Care and Dr. Ockenfels.
According to his wishes, cremation services have already been accorded. There will be no local services, but a military graveside inurnment at Ft. Custer National Cemetery in Augusta, Michigan will be held at a later date.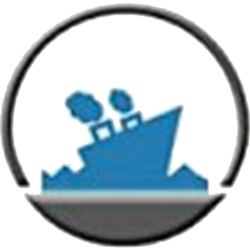 Latest posts by Staff Report
(see all)