There are many things you can do while you are performing your spring cleaning that will keep your home looking and feeling fresh all season long.
The responsibility of cleaning the home is one of the things that few people look forward to each year as the frigid temperatures of winter give way to the rejuvenating warmth of Spring days. But if you look at the job with a positive attitude, you will complete your list and refresh your home in no time. Here are some tips for indoor spring cleaningto help get your house in order.
Make a List
Before diving in, the first thing you should do is to make a list of each project you want to get done as part of your Spring cleaning efforts. Create a reasonable timeframe for each task and try to arrange your list to prevent you from jumping around.
One Job at a Time
This effort to prevent jumping must be led by only attempting to complete one job at a time. Placing all of your focus on one project at a time will help get it completed faster and allow you to move onto your next task on the list sooner.
Walls, Windows, and Corners
Remember to clean all parts of your home, including the things that make it up, like the walls, windows, and corners. Keeping these areas clean helps make the rest of your home look better and stops dust from taking over the space.
Declutter
Use your Spring cleaning efforts as a chance to declutter your home. There are many ways to dispose of old kitchen appliances, furniture, and other oversized items if you reach out for help. Garage sales are another way to help eliminate the clutter and even make some money back.
Top To Bottom
One of the more straightforward tips for indoor spring cleaningis remembering to clean top to bottom. Working down from the top stops dust and other debris from littering freshly-cleaned areas.
Keep the Air Clear
Many homeowners believe the air purification system in their home simply perdures through divine intervention and blind luck. But in reality, replacing the filter at least once a year in the Spring helps keep many irritants from getting into our respiratory system.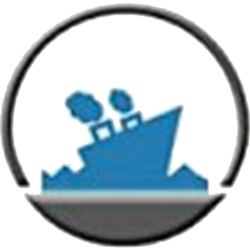 Latest posts by Staff Report
(see all)