SAULT STE MARIE, MICH. The Michigan State Police (MSP) Sault Ste. Marie Post is proud to welcome Trooper Phillip Smith to the post. Tpr. Smith is a Sault Ste. Marie Native. Prior to joining MSP, Tpr. Smith served five years in the United States Marine Corps, achieving the rank of sergeant. Trooper Smith is a second-generation MSP member. His father recently retired after a 25-year career with the department. In his spare time, Trooper Smith enjoys hunting, fishing, and playing hockey.
The 138th Trooper Recruit School began on Sept. 8, 2020, at the MSP Training Academy in Lansing. Recruits received training in firearms, water safety, defensive tactics, patrol techniques, report writing, ethics, cultural diversity and implicit bias, decision making, leadership, first aid, criminal law, crime scene processing and precision driving.
During a virtual graduation ceremony on March 4th, in which Gov. Gretchen Whitmer was the keynote speaker, Col. Joe Gasper administered the Oath of Office to 55 new troopers, who have already started their assignments at MSP posts across the state. "I'm honored to recognize the 55 graduates of the 138th Trooper Recruit School as they join the ranks of the Michigan State Police and begin a career serving the people of Michigan," said Whitmer. "Public service is both an honor and a calling, and I know that these new troopers will commit themselves to keeping our communities safe and step up to serve our state in times of need. Together, we will create a safer and more just Michigan for all."
"We celebrate adding these 55 women and men to the Michigan State Police family," said Col. Joe Gasper, director of the MSP. "I'm excited to see them start a rewarding career serving those who live in Michigan and visit our wonderful state."
Trooper Smith is proud to come back to his hometown to help serve his community. He will spend the next 17 weeks learning the geographical post area as well as familiarizing himself with the local court systems and law enforcement agencies. Additionally, he will hone his investigative skills under the supervision of a senior officer.
The Michigan State Police is actively recruiting and seeking additional trooper applicants. Interested candidates should visit www.michigan.gov/mspjobs or call their local post and ask to speak with a recruiter. The next trooper recruit school, which new applicants may be eligible for, is anticipated to begin in August 2021.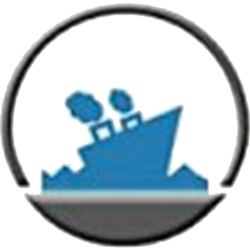 Latest posts by Staff Report
(see all)