Ronald William Chrcek Sr, age 82, of Goetzville. Michigan, died on March 24, 2021 in Sault Ste. Marie, Michigan. He was born on February 4, 1939, in Saginaw, Michigan, to Thomas and Ella (Berg) Chrcek.
Ron grew up in Spaulding Township. He attended Hess elementary school there and finished high school at Arthur Hill Trade School. He went to work for U.S. Graphite as a machine operator. He met Coral Luplow at a restaurant and soon they were married on Oct 22, 1960 at St. John's Lutheran Church in Zilwaukee, Michigan. They lived in Saginaw and raised their children. Ron served in the Michigan National Guard for eight years. Ron studied and worked on becoming an electrician while at U.S. Graphite and after 27 years moved on to work at Flint Truck and Bus General Motors Plant as an electrician. He was always busy and even drove sugar beet trucks in his off time. With 17 years in at General Motors, he retired in 2002.
Every year he and Coral would pack up their kids and spend summer vacation in the U.P. He built a home in Goetzville and they moved up following his retirement.
Ron played a little slow pitch Michigan bean ball when they were first married, but he really loved to spend his time working and getting things done. He loved the U.P. and liked to hunt and fish and do woodworking projects in his shop. After retirement he liked to tinker around his shop and run his Kubota tractor.
Ronald is survived by his wife, Coral Chrcek of Goetzville; son, Ronald (Lori) Chrcek of Freeland, Michigan; son-in-law, Ronald Wawsczyk of White Cloud, Michigan; grandchildren, Michelle (Ryan) Seeling, Bradley (Kelsey) Chrcek, Zachary (Rachel) Wawsczyk, and Aubrey Wawsczyk; great-grandchild, Scarlett Chrcek; brothers, Thomas (Maureen) Chrcek of Saginaw, Michigan; sisters, Diane Leddy and Karen (Michael) Willman both of Hemlock, Michigan; sister-in-law, Nancy Chrcek of Frankenmuth, Michigan.
Ron is preceded in death by his daughter, Beth Wawsczyk; brother, Robert Chrcek; sister, Lorainne (Ken) Fallstick; and brother-in-law, Gary Leddy.
Visitation will be held on Friday, March 26, 2021 from 11:00 A.M. to 1:00 P.M. at Zion Evangelical Lutheran Church in Freeland, Michigan. Funeral service will begin at 1:00 P.M. Pastor Rob Schmidt will be officiating.
Burial will be at Spalding Township Cemetery.
In lieu of Flowers, Memorial Contributions may be made to the Hospice of the E.U.P, 308 W. 12th Ave., Sault Ste. Marie, MI 49783 or Zion Evangelical Lutheran Church, 545 7th St., Freeland, MI 49623.
R. Galer Funeral Home of Pickford, Michigan is serving the family. Condolences may be sent to the family at www.rgalerfuneralhome.com.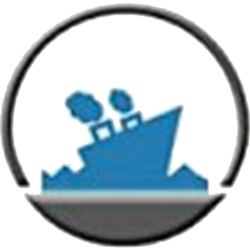 Latest posts by Staff Report
(see all)