Robert Lee Pearson, age 86, of Cedarville, Michigan, died on March 10, 2021, at McLaren Northern Michigan Hospital in Petoskey, Michigan. Robert was born February 16, 1935, in West Milton, Ohio, to Ralph and Dora (Wissinger) Pearson.
Robert spent his childhood in Ohio and graduated from Milton High school in 1953 before enlisting in the U.S. Air Force. After being discharged, Robert returned to his hometown of West Milton and worked for the West Milton Police Department, where he became Chief of Police. Robert met Linda Ruth Baker and they were married March 19, 1969, in Springfield, Illinois. In 1971, Robert and Linda moved to Nebraska for a short time to work on a ranch. They then moved back to West Milton in 1972 where Robert began work hauling hay for racehorses to Kentucky. In 1980, Robert and his family moved to Cedarville where he owned and operated Bob's Bait & Tackle shop. He also worked security for Kewadin Casino. Robert retired in 2012 and moved in with his daughter in St. Ignace.
Robert bowled in the bowling league in Sault Ste. Marie, Michigan. He enjoyed hunting and fishing and would even make his own fish lures, night crawler harnesses and tear drops. The bait shop that he owned was a tag station for bear! As such, Robert always had the best stories. He had a full and rich life and was always happy to share his wisdom and experiences.
Robert is survived by his daughters, Debra (Robert) Brandstrom of Hessel and Marcell (David) Eshelman of West Milton, Ohio; son, Michael (Amanda) Pearson of West Milton; stepson, John Michael McMaken of Powell, Ohio; grandchildren, Tyler Snyder, Brooke Brandstrom, James (Heidi) Pearson, Kristina (Randy) Schisler, Robert (Beth) Pearson, Shane (Paige) Eshelman, Matthew (Alexandra) Eshelman, Brad (Kelly) Daniel, Bryan (Megan) Daniel, Alex McMaken, Abby McMaken, and Patrick McMaken; and twenty great grandchildren.
Robert was proceeded in death by wife, Linda Pearson; sisters, Maribelle Pearson, Ester Blackmore, and Nancy Wion; daughter, Michelle Shepard; grandson, Mitchell Snyder; and parents, Ralph and Dora Pearson.
A Graveside Service will be held in the Spring 2021.
The burial will be at the Edgewood Cedar Cemetery in Cedarville.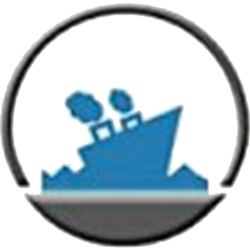 Latest posts by Staff Report
(see all)