Robert Leland Lindley, age 85, of St. Ignace, Michigan, died on March 16, 2021 in Petoskey, Michigan. He was born January 29, 1936 in Martinsville, Indiana to Fred and Margaret (Litzner) Jackson.
Robert grew up in Moran, Michigan and graduated from LaSalle High School. After high school, he went to work for the Mackinac Straits State Ferry Service. He then went into National Security for our country. After his time in the service, he went to work for the Mackinac Bridge where he spent his working life. Following his military service, he also met Yvonne Marie Summerby. They were married October 8, 1960 and started their family together. He later became the Master Electrician for the bridge until 1996. He then started his own Electrical business and retired from that in 2017.
Robert was a member of the Fraternal Order of the Moose Lodge 999.
Robert's brother Allan Lindley had these words to say about his brother, "He was my hero and best friend. He is actually the reason why I am still working after 64 years supporting the General Staff of Intelligence community. He taught me how to fish and work with the big dogs. We went into the service together (Army Security Agency) in 1957. He attended 52 weeks of advanced electronic training so he could maintain the most sophisticated communication systems, which protected the National Security in our country. He always set examples of excellence for all to emulate and when things went wrong at the National level, they called Bob! After 3 years, he came back to St. Ignace to work on the Mackinac Bridge but not before he taught me everything I know today about being the best in what we do. (keeping our country free.) The bridge called Bob when things went south….Just like the Army did. " To know him is to love him because he was the best." I know God is proud to have him on his staff!".
Robert enjoyed operating ham radio, scuba diving, reading, hunting, and fishing. He also liked to spend time at deer camp. He loved spending time in the woods and going mushroom picking. He also liked electronics of all kinds. Robert enjoyed his toys such as his motorcycles, four-wheelers, and snowmobiles. He was a huge prankster and played tricks on his friends, coworkers, and family "Everyone was a mark". He lived a full and happy life.
Robert is survived by his daughter, Lori (Kim) Gamble of Moran; grandchildren, Steven Lindley, Leland Ohmer, Daniel Marsh, Stephanie Lash, Kimi (Michael) Pollard, and Jamie (Bill) Nye; great-grandchildren, Calyn, Summer, Cody, Julia, Madison, Gavin, Connor, Hanna, Waylon, Warren, Amelia, Scott, Addison, and Allison; siblings, Allan Lindley of Woodbridge, Virginia, Brenda (Lloyd) Goodno of Ravana, Michigan, and James (Linda) Jackson of Gwinn, Michigan; sisters-in-law, Katie Jackson of Chicago, Illinois, and Marion Erskine of Moran.
Robert was preceded in death by his wife, Yvonne; parents, Fred and Margaret; son, Lowell; granddaughter, Allison McCord; brother, Gary Jackson; sisters-in-law, Nancy Lindley, Norma (Ed) Latva; and brother-in-law, William Summberby.
"When I quit this mortal shore, and mosey around this earth no more. Don't weep, or sigh, or grieve, or sob, I may have struck a better job! Don't go and buy a large bouquet, for which you'll find it hard to pay. Don't hang around me looking blue, I may be better off than you! Don't tell folks I was a saint, or anything you know I ain't. If you have stuff like that to spread, please hand it out before I'm dead; If you have roses, bless your soul, just put one in my button-hole. But do it while I'm at my best; instead of when I'm safe at rest"- Bob.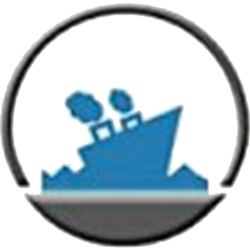 Latest posts by Staff Report
(see all)