Robert Lee Carlson, 92, of Sault Ste. Marie, MI, passed away Thursday March 25, 2021 at War Memorial Hospital. He was born July 17, 1928 in Sault Ste. Marie, MI to Carl Oscar and Selma (Bjunes) Carlson.
Robert graduated from Sault High with the class of 1946. After graduation Robert joined the United States Army and was a member of the WWII occupation force in Korea. After the military he worked at Northwest Leather Company and was a member of the contract negotiating team. With the closing of the "Tannery" Robert became a member of Local 635 Plumbers and Pipefitters and opened his own business, Carlson Plumbing and Heating, who's slogan was "Let Leaky Fix It". With his plumbing knowledge he then became an Itinerant Instructor for the State of Michigan teaching plumbing until that program ended. Robert continued his career with the state as a maintenance supervisor at a facility in Canton, MI until his retirement in 1993. He was a member of the Elk's, VFW, American Legion, and Local 111 Plumbers and Pipefitters.
Robert married the love of his life Virginia Coullard on Aug 11, 1951. Together they raised five children. They enjoyed fishing, camping, agate picking, and wintering in Zephyrhills, Florida and Orange Beach, Alabama. Robert's favorite time was at hunting camp, "The Lone Acre", in deer season with his good friend John Owaski and shot his last buck at the age of 90.
Robert is survived by his wife, Virginia (Coullard) Carlson; sons, Robert (JoDee) Carlson, Richard Carlson, and Stephen (Nancy) Carlson; daughters, Dianne (Dave) Carlson-Bos and Karen (Dave) Carlson-Baxter; sister, Verla Jean Moore; four grandchildren, twelve great grandchildren, many nieces and nephews and his best buddy, his dog Paco.
Robert is preceded in death by his parents, parents in law, daughter in law, four brothers in law, and three sisters in law. The family would like to thank the staff of McKinley Manor and War Memorial Hospital for their excellent care.
A graveside service will take place in the spring for Robert at his final resting place Oaklawn Chapel Gardens. In lieu of flowers the family requests donations in Robert's name be made to, Upper Peninsula Honor Flight, 7508 J Road, Gladstone, MI, 49837.
To send flowers or a memorial gift to the family of Robert Lee Carlson please visit our Sympathy Store.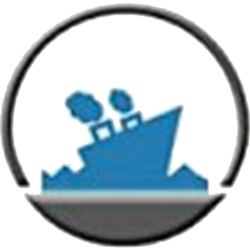 Latest posts by Staff Report
(see all)