Patricia C. Ryan, age 83, of Sault Ste. Marie, Michigan, passed away March 9, 2021, due to complications of cancer with her beloved husband Merle by her side.

Born September 4, 1937, in Sault Ste. Marie to Carmeleta Moon and Elwood Schrumpf.

Patricia (Pat to most) graduated from Sault High in 1955 and attended the Sault branch of Michigan Tech. She continued her education at Lake Superior State College graduating in 1969 and went on to earn a Masters Degree in Library Science in 1970 from the University of Michigan. She returned to Sault Ste. Marie working as a librarian at Lake Superior State University and Bayliss Public Library, retiring from Bayliss Public Library in 1997.

Pat is survived by her husband, Merle Ryan (married in 1978) and her children: Larry Jacobsen of Menasha, WI; Lori Jacobsen (Matt); Rick Jacobsen (Jennifer) of Ashville, NC; Steve Peterson (Dayna) of Rockwood, MI; Julie Adams (Gregg) of Clarksville, TN; and stepdaughters, Paula Ryan Jagodzinski (Dave) of Charlevoix, MI; Brenda Ryan Cook (Curtis) of Indian River, Michigan, and Christy Dias (Joe) of Sault Ste. Marie, Ontario. Pat is also survived by her sister Marlene (Brian) Payson of Genoa, NY.
Pat was the beloved grandparent to ten grandchildren and five great grandchildren.

Predeceased by her parents Al & Carm Schrumpf and one grandson Jalen Peterson.

As per her request there will be no services.

Memorials may be made to the Friends of the Bayliss Public Library, 541 Library Drive, Sault Ste. Marie, MI 49783.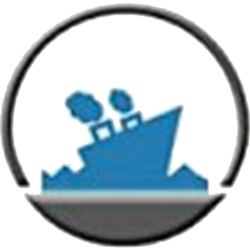 Latest posts by Staff Report
(see all)