Michigan is suddenly in a rapidly worsening posture on new coronavirus pandemic, both in new cases and comparatively to its neighboring states.
Since bottoming out at 818 on February 21, the state's seven-day average for newly confirmed COVID-19 cases has more than doubled, up 119 percent, to 1,795. That is a still nowhere near as bad as the height of the second wave – a seven-day average of 7,240 new cases on November 21, but it clearly signals a new trend upward and looks alarmingly similar to the rise in the average from September 29 to October 24 at the start of the second wave.
The rise coincides with a number of actions from Governor Gretchen Whitmer to loosen COVID-19 restrictions as well as the return to in-person learning for nearly all school districts.
What especially stands out right now is that while Illinois, Indiana, Ohio and Wisconsin have continued to trend downward in the past three weeks in the seven-day average of new cases per 100,000 people, albeit at a slower rate of decline than in the weeks prior, Michigan is moving upward, quickly.
On February 21, Michigan was in the best spot of the five states at 10.5 new cases per 100,000 people. Wisconsin on February 20 was at 12.6. Illinois was at 13.9. Indiana was at 14.9. And Ohio was at 18.1.
As of March 13, Michigan was at 20.1. Ohio was at 12.9. Illinois was at 11.9. Indiana was at 11.3. Wisconsin was at 9.3.
Most of these other states have had looser restrictions for some time than Michigan.
Fifty-four school building reported newly discovered outbreaks of the virus affecting 259 students and/or staff.
The state's positivity rate is another sign of a rise in the spread of the disease. On Sunday, 7.1 percent of those tested were positive for the virus. In the middle of February, that figure ranted from 3 to 3.5 percent.
Hospitalizations are moving upward again. The state reported that as of Monday, 1,079 adults were hospitalized with confirmed or suspected cases of the virus. That is up from 824 on February 26.
Deaths, which are a lagging indicator, continue to trend downward. From March 4 through March 10, 84 died of confirmed or suspected cases of the virus. In the seven days preceding that week, 119 died. The state's weekly death rate, however, is still above where it stood in the late summer when it hovered at about 60 per week.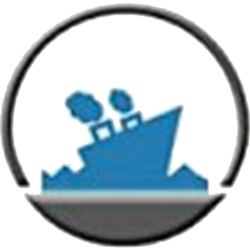 Latest posts by Staff Report
(see all)