Limit consumption of rainbow smelts to one serving per month, state health department advises
The Michigan Department of Health and Human Services is warning the public of elevated perfluorooctane sulfonate (PFOS) levels in Lake Superior rainbow smelt. 
The health department is recommending that individuals limit Lake Superior rainbow smelt consumption to one serving per month, according to a news release issued Wednesday. According to MDHHS guidelines, a serving is considered to be an eight-ounce portion size for adults and a two-ounce or four-ounce portion size for children.
"This precautionary guideline is based on data shared by Wisconsin, which shows elevated levels of PFOS in Lake Superior rainbow smelt," said Dr. Joneigh Khaldun, chief medical executive and chief deputy for health. "PFOS is a perfluoroalkyl substance (PFAS) associated with harmful effects in people, including reduced fertility, thyroid disease and liver damage. We will update this guideline once the department has additional data."
Algoma Fish and Game Club member Jason Doyon doesn't seem at all surprised to see Michigan's health department issue a consumption warning for rainbow smelt in Lake Superior. The Sault-based tournament angler has been researching Ontario's guidelines for fish consumption ever since he was diagnosed with mercury poisoning from eating fish last year.
"The Canadian side actually doesn't recommend any smelt consumption whatsoever, and the states of Minnesota and Wisconsin are zero consumption recommendations as well," said Doyon. "It was something that I was really concerned about, because a lot of people might think that they can have a meal of smelt, but the Ontario government recommends zero consumption."
MDHHS is currently working with Michigan Department of Environment, Michigan Department of Natural Resources and other state agencies to collect smelt from Lake Superior, Lake Huron, Lake Michigan and some inland lakes in order to analyze for PFOS and other contaminants.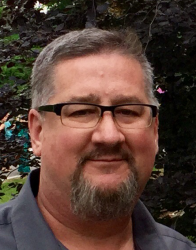 Latest posts by Mark Krupiarz
(see all)