Merlin Conrad Galer, age 90, of Pickford, Michigan, died Sunday, March 28, 2021, at home surrounded by his family. He was born June 30, 1930, in his grandparents' home in the Blairville area of Pickford, to Conrad and Izetta Elizabeth (Wise) Galer.
Merlin grew up in Pickford, St. Ignace, Newberry, Saginaw, and Cheboygan, Michigan as his father worked as a blacksmith on various bridge construction projects. He graduated from Pickford High School with the Class of 1948. During high school, he started working at Pickford Grocery, where he worked until 1952 when he began working at the A & P Grocery Store in Sault Ste. Marie. In 1979, the store became part of the Super Value Stores and he continued working for them until he retired in 1992. Having started working at age 14, he worked for a total of 48 years in the retail grocery business. Merlin's passion was being a carpenter and in his off time from the grocery business, he could be found completing many projects from basic remodel projects to building new homes with his friend Dale Reich. During retirement, Merlin worked for Ron Leach Builders and Carl Reich Electric as well as with his son Dana on many building projects for family and friends.
Merlin was a member of the Pickford United Methodist Church where he served on the Administrative Board. He also served his community as a board member of Pickford Township, Pickford Utility Authority, and Rudyard-Pickford Co-op Credit Union.
Merlin enjoyed time at camp hunting deer, making maple syrup, or just enjoying the quiet while reading a book. He was out in his blind hunting deer last fall during the 2020 hunting season. He also enjoyed working jigsaw and crossword puzzles, camping, and listening to traditional country music.
Merlin is survived by his wife of 68 years, Shirley "Lorraine" (Cottle) Galer, whom he married on June 18, 1952; children, Sheila Galer Rogers of Owosso, Michigan, Dana Merlin (Barbara) Galer of Pickford, Douglas Conrad (Kellie) Galer of Gaylord, Michigan, and Jeri Galer (Larry) Ernst of Pickford; grandchildren, Abby (Liam) Doyle, Megan (Jeff) Simms, Mandy (Chris Atkins) Schroeder, Michael (Courtney Hoeffchen) Galer, Wendy (Chris Stolk) Galer, Eric (Caitlin) Galer, Travis (Megan Clark) Ernst, Jordan Ernst, and Connor Ernst; and great grandchildren, Lucy and William Doyle, Benjamin, Izabelle, and Conrad Simms, Maddie Linck, Kyleigh Atkins, Kaydence and Aron Galer, and Grace and Burton Galer. He is also survived by brothers-in-law, Gerald (Sharon) Cottle, Charles (Marcia) Cottle, William "Bill" Callentine, and Ronald Paul VanLuven; and sisters-in-law, Virgene (Marvin) MacDonald and Mary Galer.
Merlin was preceded in death by his parents; his brother, Willis (Olive) Galer; sister, Connie VanLuven; and sister-in-law, Barbara Callentine.
Services will be held Saturday, April 3, at the Pickford United Methodist Church. Gathering time will be held from 12:00 Noon until 1:00 PM followed by a Memorial Service beginning at 1:00 PM. The gathering and memorial service will follow current social distancing guidelines and masks will be required. The memorial service will be live streamed on the Pickford United Methodist Church YouTube channel.
Interment will be in Cottle Cemetery this summer.
Memorial contributions may be made to the Pickford United Methodist Church, PO Box 128, Pickford, MI 49774.
Galer Funeral Homes & Cremation of Pickford is serving the family. Condolences may be sent to the family at www.rgalerfuneralhome.com.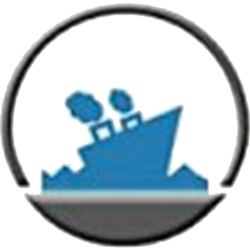 Latest posts by Staff Report
(see all)