SAULT STE. MARIE, Mich. – The Lake Superior State men's tennis team lost a match by a final score of 4-3 on Saturday, March 6 against Tiffin University in a non-conference meeting in Sault Ste. Marie, Mich.
In singles play, the Lakers top two players, Juho Kantola and Xavier Vicent Navarro, both won their sets for Lake Superior State. In a notable matchup between former Laker Joe Gilman and Krishan Taneja in the number three spot, Gilman won in two sets. The Lakers number six player Harris Irfan Ul Haq won in two sets but both required tiebreakers.
The Lakers dropped the doubles point as only LSSU's third pairing of Seth Pinnoo and Diego Penz won their set.
Singles Competition:
1: Juho Kantola def. Michael Gurtner 6-4, 6-2
2: Xavier Vicent Navarro def. Nair Adi 4-6, 6-4, 6-3
3: Joe Gilman def. Krishan Taneja 6-4, 6-2
4: Hugo Chatras def. Sahibzada Ali 6-1, 6-3
5: Matthew Telford def. Seth Pinnoo 6-1, 7-6(2)
6: Harris Irfan Ul Haq def. Gabe Oliveira 7-6(6), 7-6(5)
Doubles Competition:
D1: Hugo Chatras / Matthew Telford def. Juho Kantola / Xavier Vicent Navarro 6-3
D2: Joe Gilman / Michael Gurtner def. Harris Irfan Ul Haq / Sahibzada Ali 6-4
D3: Seth Pinnoo / Diego Penz def. Nair Adi / Gabe Oliveira 6-4
Up Next: The Lakers will begin Great Lakes Intercollegiate Athletic Conference (GLIAC) play on Friday, March 19 against Purdue Northwest.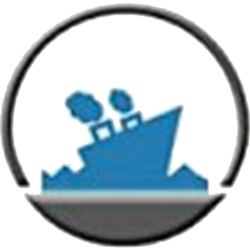 Latest posts by Staff Report
(see all)