Melvin (Wimpy) W. Smith, age 91, passed away peacefully at the War Memorial Hospital Long- Term Care Unit on March 22, 2021, surrounded by his family. The son of William and Lillian Smith, he was born on September 23, 1929, in Flint, MI, and grew up in Sault Ste. Marie, MI after moving to the area with his family as a child.
Having a gift of music, he began playing in the VFW Junior Drum and Bugle Corps at the age of 10 and the City Band at age 12. In high school, he was a member of the high school band, dance band, and orchestra. He played with several bands in the area until forming his own band, "The Wimpy Smith Trio." After high school, he graduated from Green's Barber College in Flint and married Ruth (Akkanen) Smith on June 10, 1950. He was drafted into the U. S. Marine Corps in 1951 and attended boot camp in San Diego, CA. He played in the U. S. Marine Corps Band while serving with the Marine Air Wing in El Toro, CA.
The Wimpy Smith Trio, which was later named Wimpy's Orchestra, played for decades in Sault Ste. Marie for wedding receptions, class reunions, birthday parties, holiday parties, the Mohawk Supper Club, and the Married Couple's Club.
Wimpy was a barber in Sault Ste. Marie for 43 years, opening Wimpy's Barber Shop in 1967. He retired after 25 years in his own shop in 1992. After retiring from barbering, Wimpy played the keyboard and sang for senior citizen dinners at the Avery Center, the International Bridge Walk, and various events and parties at senior citizen centers. He was a member of the Musician's Union, the Barber Union, and the Isaac Walton League. He was an active member of the First Baptist Church, and he recently attended the Community Baptist Church.
He enjoyed spending family time at the cabin he built in Brimley, and he loved fishing, golfing, hunting, and painting. His paintings can be found in many friends' and family members' homes. He loved to share his musical and artistic talents with his children and grandchildren. He was a man of great faith, and kindness showed through in everything he did.
The family would like to extend heartfelt thanks to Dr. Eero Ranta, his staff, and the Long-Term Care Unit of War Memorial Hospital for the wonderful and compassionate care he received.
Melvin was preceded in death by his wife, Ruth, his parents, William and Lillian Smith, two brothers, William Smith and John (Jack) Smith, and his son, William Smith.
He is survived by one son, Daniel (Liza) Smith of Rockford, MI, and one daughter, Cynthia (Bruce) Wagner of Sault Ste. Marie, MI. In addition, he is survived by four grandchildren and one great-grandchild. Also, surviving are one brother, Robert (Ethel) Smith of Petoskey, MI, and niece, Sharon Smith, of Sault Ste. Marie, MI. Also surviving are several nieces and nephews.
A graveside service will be held later this year at Riverside Cemetery.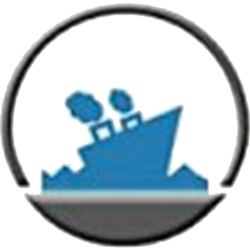 Latest posts by Staff Report
(see all)