Mary Lou Krause, age 89, of St. Ignace, Michigan, died on March 14, 2021, at Evergreen Living Center in St. Ignace. She was born on March 16, 1931 in Marquette, Michigan, to Vernon Everette and Lucille Anita (Hagen) Thompson.
Mary grew up in a few different places as she traveled with her family, while her father worked for the United States Government. When she was in eighth grade, her family settled in St. Ignace. She graduated from LaSalle High School with the class of 1949. She married her high school sweetheart Ernest Joseph Krause Sr. on February 11, 1950 in St. Ignace. Together they began their family raising 4 children. They also owned and operated Mackinac Sales for thirty years for retiring in 1988.
Mary was an active member of the St. Ignace United Methodist Church and was also a part of the United Methodist Women.
Mary loved to garden, especially flowers and enjoyed golfing in her younger years. She and Ernest loved travelling together and made a point to go somewhere every year. They have travelled to Hawaii, Mexico, California, Florida, and Tennessee. Mary was also an avid walker and enjoyed going to all the sporting events that her children and grandchildren took part in.
Mary is survived by her children, Julie (Ralph "Skip") Moore of St. Ignace, Joe (Sandy) Krause of St. Ignace, Paul (Luann) of St. Ignace, and Thomas (Patty) Krause of St. Ignace; grandchildren, Timothy (Marci) Moore, Michael (Michelle) Moore, Paul A. (Lisa) Krause, Kristina Matson, Katie (Donn) Juday, Joseph Krause, Anna (Tyler) Mapes, Thomas M. Krause, and Elizabeth (Waylon) Charles; great-grandchildren, Kaylie, Jadilyn, Adeline, Chloe, Mercedes, Alayna, Kole, Lane, Oliver, Lyle, and Chloe Charles; brother-in-law, Burton (Sally) Krause of Fresno, California; and sister-in-law, Carolyn (James) Mcglone, of Lafayette, Indiana.
Mary was preceded in death by her husband, Ernest; and her parents, Vernon and Lucille.
Funeral Service will be held on Friday, June 18, 2021 at the St. Ignace United Methodist Church.
Final Resting Place will be Gros Cap Cemetery.
Memorial Contributions may be made out to the St Ignace United Methodist Church, 615 US-2 W, St Ignace, MI 49781.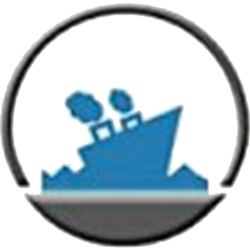 Latest posts by Staff Report
(see all)