Larry Bruce Yon, age 70, of Brimley, Michigan passed away Tuesday afternoon, March 2, 2021 at his home, surrounded by his family. Larry was born on May 12, 1950 to the late Marvin and Lora Yon.
Larry was raised in Sault Ste. Marie. On October 9, 1976 Larry married the love of his life Marilyn at the Blessed Kateri Church in Bay Mills, Michigan. Larry had a great love of music with thousands of records, family bon fires and sports cars. Larry met everyone with a smile on his face and a music track to share. His greatest joy was the arrival of his children, Chris, Shauna and Billy all of Bay Mills. They were the greatest love of his life.
Along with his wife and children, Larry is survived by grandchildren; Josephine, Kaylee, Mikael, Kyeanna, Carmen, Elijah, Xyler, Serenity, Evie, Jouri, Austin, Jessica, and Jay. Also surviving Larry are sisters-in-law, Kathi (Mike) Carrick, Dawn (David) Terrell, Anita (Don) Charles, Melanie Lyons and Michele LeBlanc, as well as brothers-in-law, James Lyons, Jr and Walter (Bobbi) Lyons. Larry was also loved greatly by his many nieces and nephews that also survive him.
Preceding Larry in death, along with his parents, are his siblings; Marvin, BreezAnn, and Beverly along with his parents-in-law, James and Audrey Lyons, brother-in-law, Lawrence and sisters-in-law, Denise and Gerri.
The family would like to say a special thank you to the Hospice of Sault Ste. Marie and to Kim of the CCHD and everything she did for Larry.
Visitation for Larry will be Saturday, March 6, 2021 from 10:00am until 12:00pm at St. Kateri Tekakwitha Catholic Church in Brimley, MI. Mass of Christian Burial will follow the visitation at 12:00pm with Father Michael Chenier officiating. Final resting place will be Mission Hill Cemetery in the Spring.
The family requests in lieu of flowers, donations in Larry's name be made to Hospice of the EUP, 308 W. 12th Sault Ste. Marie, MI 49783.
To send flowers or a memorial gift to the family of Larry Bruce Yon please visit our Sympathy Store.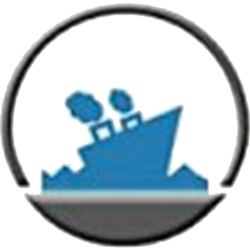 Latest posts by Staff Report
(see all)