John Henry Belinski, 76, lifelong resident of Stalwart, Michigan, passed away Tuesday, February 23, 2021 of Parkinsonism and other complications. He was under hospice care at Pennington Home in Pickford, Michigan at the time of his death.

John was born February 10, 1945 in Sault Ste. Marie, Michigan to Peter and Jennie (Kaczor) Belinski. He grew up on the family farm in Stalwart with his parents, older brother Tom, and younger sisters Patricia and Shirley, with many relatives and friends close by. He graduated from Pickford High School in 1963. On June 11, 1977 he married his wife Penny and together they built their family home on Hanna Road in Stalwart, where they raised their daughters Emily and Molly.

John was self-employed and built his own septic tank business. He fabricated his own forms, then made, sold, and installed tanks across the Eastern Upper Peninsula for over 40 years. He also was an industrious logger, harvesting timber and cutting logs into lumber at the sawmill he owned with his brother. In his spare time he restored vintage machinery.
John loved being with family, listening to classic country tunes, reading about history, spending time outside, telling a good joke, eating good food, getting together with his camping group, and keeping his family guessing what he would do next. He was known to be generous, always will-ing to help family, friends, and neighbors. His Polish-American heritage was prominent in his life. He was a devout Catholic, and a lifelong member of St. Stanislaus Kostka Church in Goetzville, Michigan where he also served as a eucharistic minister.

John is survived by his wife, Penny (Hempsted) Belinski; his daughters Emily Belinski of Mar-quette, Michigan and Molly Belinski (Michael Leschke) of Pinole, California; his sisters Patricia (Roger) Roe of Sault Ste. Marie and Shirley (Alfred) Stevens of Sault Ste. Marie and Gulf Shores, Alabama; and sister-in-law Sandra (Warner) Belinski of Stalwart, as well as many cous-ins, nieces and nephews. He is preceded in death by his parents and brother Thomas.

The family plans for a memorial service this spring.

In lieu of flowers, donations can be made to St. Stanislaus Kostka Church, 12841 E. Traynor Rd., Goetzville, MI 49736; Pennington Home, SHSS, 1501 6th Ave., Sault Ste. Marie, MI 49783; or The Stalwart Fair, c/o S. Stec, 6540 E. 29 Mile Rd., Stalwart, MI 49736.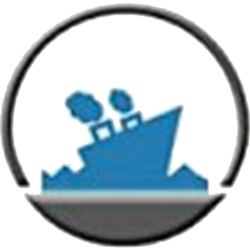 Latest posts by Staff Report
(see all)