Janet Kay Chamberlain age 82, loving wife, mother, grandmother, great-grandmother, and lifelong outdoor enthusiast, passed away peacefully at Medilodge of Sault Ste. Marie, MI. on March 4, 2021.
Janet was born in Dimondale, MI on August. 15, 1938 to parents Harry Nelson Darmer and Sarah A. Holcomb Darmer
She was the proud mother of two children, Debby A. White (Dennis) of Sault Ste. Marie, MI and Clark S. Chamberlain IV (Bernadine) of Rudyard, MI.
Loving grandmother to six grandchildren, Travis White (Jane) of Calumet, MI, Kayleigh White of Hancock, MI, Rachel D. Quillen (Jeff) of Pueblo, CO., David M. Chamberlain of Rudyard, MI, Christopher A. Chamberlain of Sault Ste. Marie, MI, Clark S. Chamberlain V (Joelle) of Pickford, MI., and blessed with four great-grandchildren Jacob, Joseph, Jackson, and Allison Chamberlain of Pickford, MI
Janet grew up in a family with two brothers, Jerwood and Jack Darmer (Deceased), and four sisters, Virginia Dixon (Gary), Linda Standford (Clint), Lorna Mier (Kenneth), (all Deceased), and one surviving sister- Patricia Swanson (Marshall) of Lake George, MI.
Janet attended Eastern High School Lansing, MI and went to work at Green's Department Store in Lansing, MI before graduating from Lansing Business College in 1961. She then went to work for Michigan Education Association in East Lansing, MI. until moving to the Upper Peninsula in 1969. She was employed at Soo Motors then later managed The Ship's Galley and Fudge DuLocke until retiring and moving to Florida in 1984.
Janet will be forever loved and sadly missed by her husband of sixty-seven years, Clark Sherman Chamberlain III.
Janet's love story began when she met and fell in love with Clark S. Chamberlain III of Dewitt, MI. One night when they met at Lansing Rollerdrome. They had many adventures during their courting period but one of the things they enjoyed the most was roller skating in indoor rinks throughout lower Michigan. Janet and Clark were very young but knew that they were forever soulmates. They were married on August 21, 1954 in a candlelight ceremony in Dewitt, MI. Throughout their years, Jan and Clark most enjoyed those quiet moments shared together, holding hands, stolen kisses, walks on the beach, mornings in the garden, and a lifetime of memories they created throughout their years together.
Janet also cherished her time spent with family, taking road trips, camping, sightseeing and exploring new places together, everything from collecting agates in the summer along the shores of Michigan, to picking blueberries in in the backwoods of Raco, playing softball, motorcycling in the summer months, to snowmobiling in the frigid cold of a U.P. winter. Upon moving to Florida Janet's later activities included gardening, golfing and managing a golf league, metal detecting, rollerblading, tennis, traveling, and get-togethers with friends.
Always embrace and celebrate life, Janet asked that there not be a funeral but rather a celebration of her life and a private graveside service at a later date.
Family members ask that anyone wishing to gift Janet with a memorial contribution, may do so with a donation to the Alzheimer's Association with their deepest thanks.
R. Galer Funeral Home of Pickford, Michigan is serving the family. Condolences may be sent to the family at www.rgalerfuneralhome.com.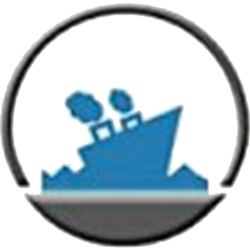 Latest posts by Staff Report
(see all)