Dear Michigander,
After a year of unimaginable hardship and loss due to the COVID-19 pandemic, we can see the light at the end of the tunnel. I am proud to announce that beginning Monday, April 5, all Michiganders ages 16 and up will be eligible to receive a vaccine. In addition, the state is expanding vaccination eligibility for Michiganders ages 16 and older with disabilities or preexisting medical conditions that put them at high risk of negative COVID-19 outcome beginning Monday, March 22.
This expansion is in addition to other recent announcements regarding eligibility for Michiganders ages 50 and older, including those with medical conditions or disabilities and caregiver family members and guardians who care for children with special health care needs. This is huge news for Michigan. We are one step closer to getting back to normal, so that we can all safely hug our families, get back to work, go to restaurants, send our kids to school, play sports and get together again.
Those eligible to receive a vaccine should:
Check the website of the local health department or hospital to find out their process or any registration forms; or
Check additional vaccination sites, such as local pharmacies like Meijer, Rite Aid or Cardinal Health (U.P. residents); or
Residents who don't have access to the internet or who need assistance navigating the vaccine scheduling process can call the COVID-19 Hotline at 888-535-6136 (press 1), Monday through Friday from 8 a.m. to 5 p.m., Saturday and Sunday, 8 a.m. to 1 p.m. or can call 2-1-1.
To help us vaccinate 70% of Michigander ages 16 and older as quickly as possible, I also announced that a mass vaccination site with the capacity to administer 6,000 doses each day will open on March 24 at Ford Field in Detroit to serve residents in the broader southeast Michigan region. The Biden Administration in partnership with the Federal Emergency Management Agency (FEMA) selected southeast Michigan for this major new community vaccination site.
The site, which was selected according to the CDC's priority tool to help those hardest hit and most vulnerable, will operate from 8 a.m. to 8:30 p.m., seven days a week, for eight weeks under the federal government's vaccination pilot program.
The vaccine will be offered at no cost, and insurance is not required, nor will it be requested at the vaccination center. Any Michigan resident who is currently eligible to receive the vaccine under the Michigan Department of Health and Human Services (MDHHS) vaccine prioritization guidance will be able to register for an appointment. The site is not yet taking reservations, but we will be sure to share specific instructions on how to book an appointment when that information becomes available.
With every day that goes by, we get closer to ending this pandemic once and for all, and I urge all Michiganders to do their part to help us return to the normalcy we all crave. As vaccination efforts continue, I urge everyone to continue to practice preventative measures such as properly wearing masks, social distancing, and frequent handwashing to reduce the spread of the virus until the vast majority of people have been vaccinated.
We will end this pandemic together. Let's get to work.
Governor Gretchen Whitmer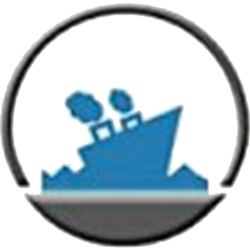 Latest posts by Staff Report
(see all)