Gloria Jean (Atkins) O'Connor passed away peacefully at War Memorial Hospital with her family by her side on Saturday, March 20, 2021. Gloria was born October 9, 1957, in Sault Ste. Marie to the late Eugene and Clara (Schimittou) Atkins. Anybody who knew her knew her as Jeannie and that Gloria was only to be used by her parents when she was being a mischievous child.
Jeannie was a member of the Sault High graduating class of 1976. She then went on to earn her bachelor's degree in history at Lake Superior State University in 1994, followed by her bachelor's in teaching from Michigan State University in 1995. She finished her education by earning her master's of education in technology and curriculum from the University of Phoenix in 2006. She began her teaching career for the Sault Area Public Schools shortly after obtaining her first bachelor's degree. She then met the love of her life, John O'Connor, and married on June 27, 1998. After their wedding, they relocated to Quincy, Massachusetts where she was a post-secondary education teacher at South Shore Educational Collaborative until she retired. Jeannie was a member of Algonquin United Methodist Church and Quincy Community United Methodist Church. She was a lifetime member of the VFW Women's Auxiliary and co-founder of Slashing Ashmun with her former classmate, Don Kelly. Jeannie enjoyed crafting with her sister and nieces, debating with her brothers, being the family technology guru, and talking about anything and all things history. Most of all, Jeannie enjoyed spending time with her family, especially her nieces and nephews – her most important and favorite job was being an aunt.
Jeannie is survived by her husband, John, Aunt Jewel Bullard of Nashville, Tennessee. Her brothers: Bob (Bonnie) Atkins, James (Bev) Atkins, and Bill Atkins. Her sister: Rachel (Jeff Krull) Pratt all of the Sault. Her in-laws: Dottie (Tom) Connell, Maureen O'Connor, Anne (Kaki) Clark, Colleen (Bob) O'Connor, Theresa (Barry) Peabody, Dan O'Connor, and Frank (Rob) O'Connor. Also, surviving are her many nieces and nephews as well as many great-nieces and nephews – all her pride and joy.
Jeannie was preceded in death by her parents as well as her sisters-in-law, Denise Atkins, Mary Miliano, and Nora Boylan, and her brother-in-law, Pete Pratt.
A private service will be held at a later date for the immediate family.
In lieu of flowers, the family requests memorials be made to either Algonquin United Methodist Church or Quincy Community United Methodist Church. Burial will be at Donaldson Cemetery in the spring.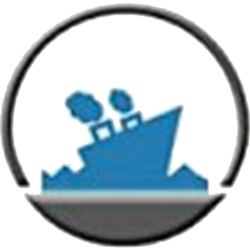 Latest posts by Staff Report
(see all)