Duane passed away at home surrounded by his loving wife and kids. One last journey on Iggy Road and then the angels carried him up to heaven into the arms of his Lord and Savior Jesus Christ.
Duane could be found in the woods hunting deer/ partridge or on the rivers, creeks, and bays catching fish. He loved berry picking but not picker talkers. He canned a lot of berries just to give away to those who stopped by. He loved picking morel mushrooms and could spot a mushroom doing 50 on a dirt road. His children learned the seasons, not by the calendar but because of their dad's love for the outdoors. He worked hard at everything but being the best dad and loving papa came easy and was filled with fun, adventure, and laughter.
He was a loving husband to his wife who he often had to go find, rescue, and bring home. Duane had a gift of storytelling and shared his many talents and knowledge with family and friends.
We will see Duane again and until then his wife Priscilla, children Cody, Caleb, Chelsea (James), Christopher (Kassidy), grandchildren Ivy, Kennedy, Alahna, Alyza, and Thaddeous survive and continue to love him.
He is also survived by brothers and sisters; Paul (Rose), Pam (Gary), Wanda (Howard), Nanc, Teen, Gladys (Sy), Linda (Larry), John (Joanie), Ron, Bob, and Faith (Gus), Jamie, Jody, Jackie, Bobbie (Michael), Kesos, and Mother-in-law: Tibby.
A Family memorial service will be held at Faith Baptist Church in Dafter, MI at 2:00 pm on Friday, March 19, 2021, with a luncheon to follow.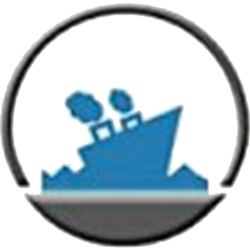 Latest posts by Staff Report
(see all)